About
I guessed you've seen few of my DIY home FPV project on ground models such as trucks and buggies few months ago and also years back when FPV only popular on things that flies like on multi-rotors and planes leaving ground wheeled model enthusiasts to work on their own mods at home without any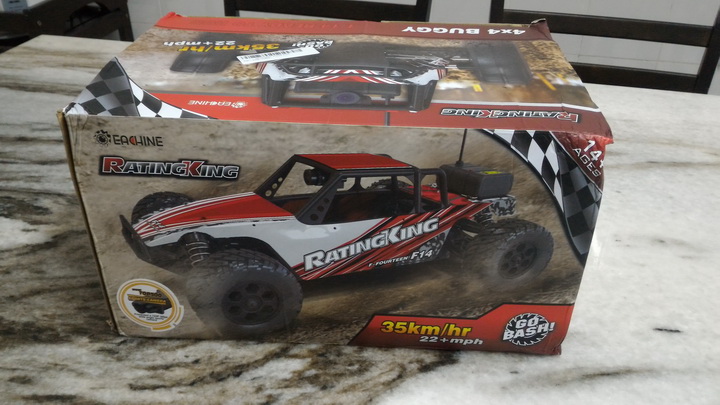 commercial support. Ground FPV driving community have already grown exponentially thanks to their innovative and creativity thinking to make FPV driving more enjoyable plus on 2015 with the advent of cheaper large 4x4 off-road models, improve FPV video range on the ground and also affordable electronics to fit into R/C cars make its more feasible for community to grow. As for me i love the feeling driving FPV inside the cockpit fitted with realistic dashboard, workable steering wheels and a side kick passenger on my side as i speeding down the path around the park on my FPV video goggle...far better than game driving simulator, yup that Feiyue FY03 have become popular choice for home mods FPV around Rcgroups.com forum. Lurking behind the community curtain the EACHINE company finally caught up with our ground FPV trends and decided to jump into the bandwagon making an affordable yet first serious ground FPV off-roader that will catch attention of out general R/C community. Somewhere on early March 2017 EACHINE finally released its first and also consider first serious off-road FPV platform the "1:14 scale FPV ready RATINGKING 4WD off-road buggy" into the market via Banggood.com , i'm glad to received a package from our sponsors Banggood.com and thrilled to see the quality and stuff it comes inside the box. Pretty much EACHINE's policy delivering great quality stuff inside the box like they did on their flying products the package comes with everything you to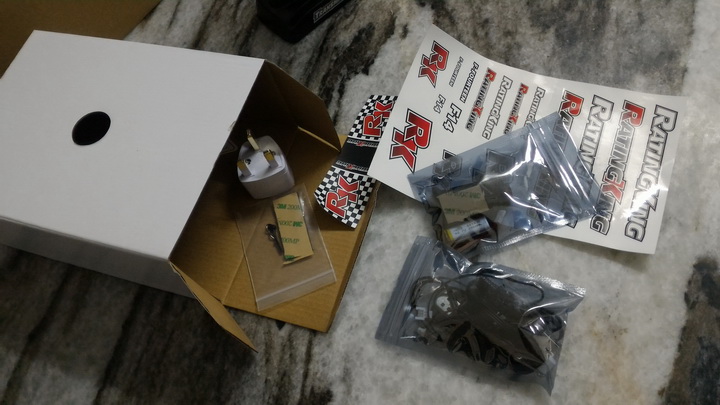 go outside and enjoy the FPV buggy without breaking the bank such as rechargeable NIMH battery for radio transmitter, Li-po battery for the buggy, 720P HD camera + 1s li-po, charger, nicely written English manual book (not Chinglish), stickers and etc. .....oh yes of course you'll need to buy your own FPV video goggle or basic FPV screen if you wanted to enjoy FPV driving.
The main attraction of today show is the buggy itself and to my surprise EACHINE first product entry into off-roading model came out to be a really good well build buggy worthy being beginner's punching bag. Seeing and digging what inside the F14 chassis revealed that EACHINE did their homework well understanding what hobby grade parts needed to attract crowds of ground R/C car racing is all about. They chose the right motor, the right servo, the right radio receiver and great combo unit of FPV system on the buggy itself. The chassis and drivetrains is extremely durable (..almost!) and beefy (..again..almost!) too similarly like having a buggy with already pre-installed Pro grade optional upgraded parts than normal stock grade...value added 101 in there. However there slightly 'bummer' moment when enjoy this buggy as FPV after months of testing despite their great effort putting this models a great piece of ground FPV platform from EACHINE's first attempt to capture such audience...their buggy 'almost' perfect but not as good as what we expected from us experienced FPV builder and off-roar R/C enthusiast point of view. Read on people.

Specification (as describe by vendor/manufacturer)
Brand: EACHINE
Model: RatingKing F14 buggy

Chassis size: 1/14 scale with durable plastics
Chassis type and build: Off-road buggy type, durable flexy plastics + common tub design.
Drivetrains: 4WD
Motor: 380 size brushed motor
Steering servo: 1:12~1:16 size standard servo with 3 wire pin.
ESC: Brushed ESC
Radio Receiver: Standalone/modular 2 channel 2.4ghz radio
Play time: 25 minutes (Depending on throttle management)
Speed (km/h): 35+km (Already fast enough to drive as FPV)
Control distance (Staight line/LOS): 189m >>.... (Haven't really push further yet)
Battery details: 2s 7.4v 1500mah Lithium Polymer (Li-po)

FPV system/hardware
FPV camera: 1000TVL CMOS analog camera
HD camera: FeelCam 720p HD camera + 1s 300mah (3.7v) Li-po stick
Video transmitter: 5.8ghz 25mw video transmitter + OSD build in (Display Time, Battery level and Video channel status)
FPV video max distance (Straight line/LOS): 200m
Battery: Shared with the buggy main battery (2s 7.4v 1500mah Lithium Polymer)
Package included:

1x 1/14 EACHINE RatingKing Buggy with FPV equipped
1x USB charger to charge Li-po pack
1x 7.4v 1500mah 2s Li-po battery
1x Pack of plastic rings to adjust shock's spring tension
1x Feel ** 720p HD camera and acessories
1x 1s 3.7v 300mah Li-po battery stick and USB charging accessories
1x Manual book
Pros:

With price tag of $139.99 (dated at 28/4/2017) It comes with everything you need to enjoy FPV, nothing was left behind. Eg: already have quality 720p HD camera as add-on.

Very impressive 2.4ghz radio control range and also 5.8ghz video transmitting range beyond 189~200m straight line distance despite using a simple antenna.

Comes with build in OSD display inside FPV view to show the battery status, channel and also time on screen.

Desert buggy style chassis! Nice! Keep it scale!

Very durable buggy with huge amount of torque power for 'flat' off-roading. None of the FPV equipment was damage or loose after few hard bashes on rough outdoor terrains. Critical drivetrains such as dogbone and differential drive cups/CVD are made from metal/steel. However despite its called a buggy i can handle basic ramp jumping bashes because it will stip of the rear mid drive cup..read the 'Cons' section.

Cons:

"RatingKing"...weird name for a buggy. Ditch the ugly sticker.

Buggy sway/drift a lot when accelerate and full throttle due to tire grip slipping due to torque launch. Hard to keep driving in straight line especial when viewing in FPV mode inside the cockpit.

Easily flipped forwards when hitting small size bumps or stuck over bumps due to low undercarriage/ground clearance. Poor suspension/shock travel despite being categories as Off-road Buggy platform.

The connecting mid spur gear drive cup that connects rear axle differential drive loosen or wornout because its made from plastic! Most critical part in drivetrains power transfer made from plastic?! Unbelievable!!

Package, Model quality and build.
Did you guys/girls watched the PART 1 video? Good! So i'm not going to put some long comments about what inside the box or so called 'beginners'
seminar, instead just explain QC quality and parts that build the buggy. I'm an off-roader guy so i know what to look at when it comes to a good quality buggy and honestly speaking EACHINE manage to cover everything well done on this models without burning our wallet and keep more playtime around the track than going home with broken parts...with exception you don't do some nasty leap of faith of skate ramp, seriously!. Despite EACHINE come from mainly making stuff that hover and flies they also did a good job trying to be as good as WL-Toys company because they put 'good' hobby grade stuff and hardcore parts that's lasts before you could say 'uh-oh my bad'. Even the if i wanted the buggy as normal non-FPV driving just to bash around the track it still worthy a racer that can be easily modified to Pro level 1:14 category. In short everything on this 1:14 scale buggy seems to be sturdy in build. I do notice their servo pushrods have solid thick metal push arm all over the places.
Digging in and out of the chassis EACHINE stuff in something that makes this buggy a good competitor to its off-road rival as listed below:
Metal/steel CVD, drive/diff cups, dogbones and wheel Hex
Good job! this is our number one reason why we love this buggy. When we R/C off-roader looking for a tough basher these parts are the ones we have to look out because it always broke due to torque between wheels and drive-trains. Most out of the box off-roader from 1:12 scale and below comes with plastics which we hate a lot and won't last 3 rounds of bashing. Metal/steel CVD, drive/diff cups, dogbones and wheel Hex are privileged parts usually optional upgrade where most people have to purchase separately as part of marketing ploy by the manufacturer but EACHINE gave it away to make sure we are happy and make the models more bash-able and durable.

Non-integrated electronics. Modular electronics
Finally a company that understand us R/C enthusiast needs! Kudos to EACHINE for making life easier for us to upgrade electronics parts individually on this buggy. We can easily upgrade individual parts such as servo, radio receiver and ESC..'individually' when needed. Unlike others like FEIYUE FY-03 or HUANQI 739 if i wanted to upgrade the servo (5 pin servo) i have to replace the whole radio and ESC parts since all of them are integrated....got our money burned previously just to comply all the electronics layout. EACHINE modular upgradable are very 'R/C' standard! Awesome!

Torque power.
Yup, this buggy have massive torque power from its motor to its wheels. Spins and slipping around losing grip with the ground making it hard to steer straight line at full throttle. Its good for those who like to dirt bashing but not good for racing accuracy. Having EXPO setting on controller should trim down on throttle startup sensitivity and steering but stock controller doesn't have any.

Cool sand rail type buggy design.
At least EACHINE first entry into ground 4WD off-roading product they didn't make mistake making the design looks as ugly as 'cockroach' lexan type shiny body like wanna be TRAXXAS E-REVO styling. The sand rail tube style chassis is very nice looking and have 'scale' value to it.
However there's is a few minor hiccups that caught me by surprise, will all those good news in the package there also hidden bad news. On the last day i
do some test which suppose to compile video for PART 4 (but didn't manage to complete it) i broke the plastic steering knuckle..which is normal thing to happen which can be easily fix but one of the the issues that shouldn't have occur yet serious was their "Mid spur drive cup that connect to rear drive differential axle. That connecting cup that connect between spur gear and rear drive differential gear seems to loosen due to something worn out because its made of plastic. This causes power transfer from motor to spur and to rear drive had power transfer 'slipping' causes not torque transfer at all to rear wheels which i happen to loose it after 2x normal jumps at skate ramp..the same skate ramp where i test on all my R/C car off-roader for different scale size..the F14 lost it. At first i thought it was slipper gear was loosen that needs to be manually tight (which i assume it has but it doesn't have one) so when i open it it was nothing but what looked like driven on friction slipper in a drive up instead....what a mid blowing retarded drivetrain design. This 2% flaw ends all the fun. About the broken plastic steering knuckle i glued it back and it works.. no biggie but that plastic drive cup thing was unacceptable flaw. Moving on next!..
Driving quality, handling and performance.
35+ km/h as labeled on the box sounds like a joke, very slow pokey for you Brushless motor enthusiast out there since it runs on 380 sized Brushed Can but it doesn't matter much if you're in FPV view inside the cockpit cause it still feels fast in there than what you looked from outside. Wait till you see how much torque this F14 can pull. First impression when i pull the throttle this little buggy have massive amount of torque power at startup especially once you push almost 5% finger movement on that throttle trigger,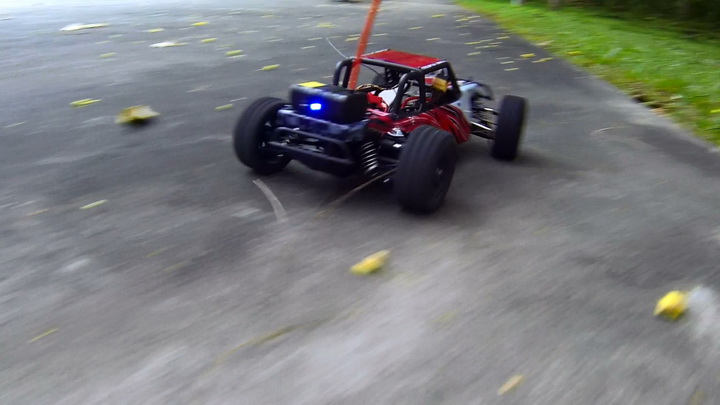 if this thing hit your foot you're going straight to bed and crying out in paint. It can be awesome feeling to have dirt spewing around during startup but this torque without EXPO (Exponential) setup on the radio can be a bit of a problem when driving in FPV view. Powerful torque on 2WD can make "fish tail" like handling almost throw you off into drifting mode which is cool, this happened on my HuanQi 739 when i drive inside as FPV cockpit mode as shown HuanQi 739 ((PART3)...feels good like you're diving high HP muscle car. Torque power 4WD on F14 RatingKing is even scary cause it does swirl around on the first start as seen on PART 2 video as i speeding indoor down the alley between tables on flat ceramic office floor. Its hard to keep the buggy driven in straight line both smooth indoor floor and even outdoor on flat tarmac as seen both PART 1 and PART 2 video. I had to slower a bit to let the rubber tire get some grip on the floor before i gradually pull the throttle to intended max else this thing swirls around like car without ABS swirl control. That chaotic torque power if fun and adrenaline pumping feeling is great but EACHINE should have install EXPO knobs on the radio controller to tame it down before it hit something really bad. I guess you know how much power this little guy can knock stuff down, did you see that office dust bin got hit on PART 2 video? Yeah! it flew off. I guess that the reason why the put lots of solid metal drive trains unit such as metal drive/diff cup, metal CVD/dogbones, wheel Hex and etc to avoid parts twisted by such massive torque. EXCEPT that mid spur plastic drive cup i mentioned before..let's not talk about it again.
So torque power on a buggy labeled as an off-roader is good, it has off-road worthy tires which looks like a competition style SCT truck wheels, off-road tubed style chassis which is cool!, sturdy bumper and shorty suspension......wait what?! short suspension?...unfortunately YES!
On the the first day driving behind my office where they dock some container and stuff i try to do some straight line speeding down on flat tarmac surface until it hit a small bumps, crack and crevices the buggy rebounded hard on the rear side and flip forwards into turtle on it top side scratched its HD camera case. I used to bring my 1:10, 1:12, 1:14, 1:16, 1:18 and 1:24 off-road models to run over the same spot and never ended up flipped turtle because they all have a great suspension and bigger undercarriage clearance between bottom part with the ground unfortunately at 1:14 size the F14 failed. Its hard to say why EACHINE called this model a buggy neither it should belong to an off-road truck if they wish to in the future but definitely based on the size of the suspension travel and the ground clearance form the bottom part of the chassis isn't illegible enough to be called a buggy....more likely it should belong to Rally car chassis class specification because its way too low to be called a buggy...not to mention is also has a very short suspension "A" arm which is very close resemblance to touring car chassis than an off-roader. The rear suspension/shocks length is equal to the front side which is not long enough to counter the aftershock
after sucking up the front bumps which causes the rear to rebound hard due to 'suspension bottom up'. Every time i drive in FPV mode viewed from inside the cockpit when i hit a bump at high speed it always flipped on its back/top. Line of sight driving is ok cause when viewed externally (nomal Line Of Sight driving) you can see what's coming ahead in relative to the model position but while in FPV view its hard to judge what's coming in front of me but still a small bumps shouldn't cause a buggy to flipped....because its Buggy!...should have labeled this model as rally car instead so that customer understood its limitation. This buggy only good on flat surfaces or loose flat sands/dirt trails. Bumps and cracks along the path is a no go for this platform. EACHINE should learn few trick making a reliable off-road platform from their neighboring manufacturer such as FEIYUE, WL-Toys, HSP or some big off-road labels such as TRAXXAS, HPI, AXIAL, KYOSHO and TAMIYA cause these people know off-roader need longer suspension and ground clearance. So what i got in my hand right now is EACHINE Rally car for dirt driving.....wait maybe i should shop around for 1:14 scale SUBARU bodyshell..hhmmmm. You know what that old 1:24 scale WL-Toys racing trucks that i reviewed years back handle better bumps that this one. For all reason you can find out more by watching my PART 3 video.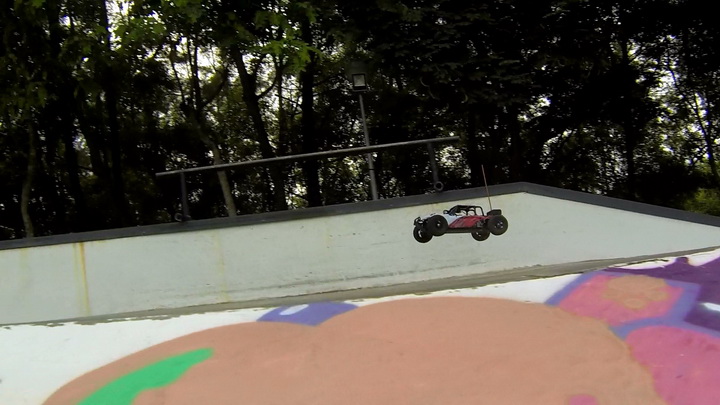 To cure those bumpy problem and ground clearance issue i have to use bigger 1:10 truck type 1.9 size wheels/tires or spongy monster truck wheels to solve the problem on F14 and keep the fun moving on of course it doesn't look proportionally good looking neither scale appearance with over size wheels but to enjoy FPV i had to do it unless EACHINE improves it with later model hopeful they release 1:10 size cloned from AXIAL YETI...let's hope they do because if they did it they can take my cash, just don't put those sponsors or racing decals/sticker on it. 1:14 scale is way too small and too short of height to enjoy FPV on average all-terrain condition.
About the runtime on supplied battery which is running on 2s 7.4v 1500mah Li-po pack giving about 20~25 minutes of driving time on casual drive by. The 1500mah pack doesn't seems to completely fill in the battery bay inside the chassis as it has surplus gap space to fill in 2s 1800~2200mah size Li-po for those who want extra runtime. I did try to fit in 2200mah pack which i used on 1:10 WL-Toys K949 and it fits nicely inside the F14's battery tray with tight fit into the plastic tab at each end of the battery side.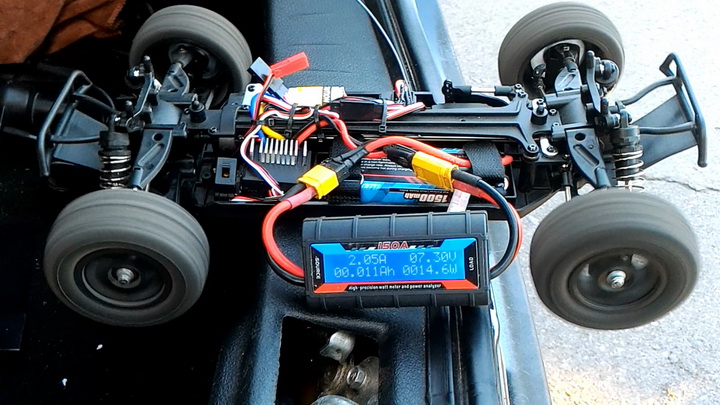 The servo is standard made for 1:12~1:16 size platform have enough torque to pull the steering had servo saver right to avoid after shock load that might strip the servo gear. Like said before the servo push adjustable push rods is really beefy and thick in size even for 1:14 scaler. The manufacturer doesn't mention how much "A" amps racing on ESC nor how much "T" Turns on motor's value but if anyone wants to knows how much current AMPs consumed by the motor pass though the ESC i managed to measure it using external digital AMP gauge device which stated that the 380 brushed motor consumed about 2.5A at full 100% throttle when battery is about 7.4V level as pictured below. So next time when you wanted to replaced a brushed ESC you know any ESC above A rating will fit nicely on F14 RatingKing provided its still using stock motor.
FPV and radio performance.
The first thing that trigger 'oh no!?! Seriously?' statement when i first time saw F14 unit was its VTX module (video transmitter) at the back of the buggy because it uses a long stock mono pole antenna to transmit 5.8ghz video frequency instead of standard omni dipole antenna which almost made me felt
'turn-off' my interest in this FPV buggy because by default anything mono-pole has always been not so good at transmitting signal over obstacles and range. Monopole antenna is most popularly use on 2.4ghz type radio controller receiver for good all rounder range control transmission and its easy to fit into any models but on video transmission such as 5.8ghz analog that was my first witness to such setup on serious FPV platform except for micro 5.8ghz spy keyhole camera (BOSCAM CM205) had short monopole for 20m range on my Cheerson CX-10 project few years back. If you're an FPV'er and reading this should should've known that the minimal requirement for FPV antenna always been omni/di-pole (rubber ducky) antenna or max recommended a clover leaf type but a mono-pole antenna on VTX had me a heart attack, i'm not sure why EACHINE prefer this but all that going to change my view after several test drive the next followings days.
The following days after several test and obstacle drive across many distance and also behind some walls i was surprise with the performance on stock mono-pole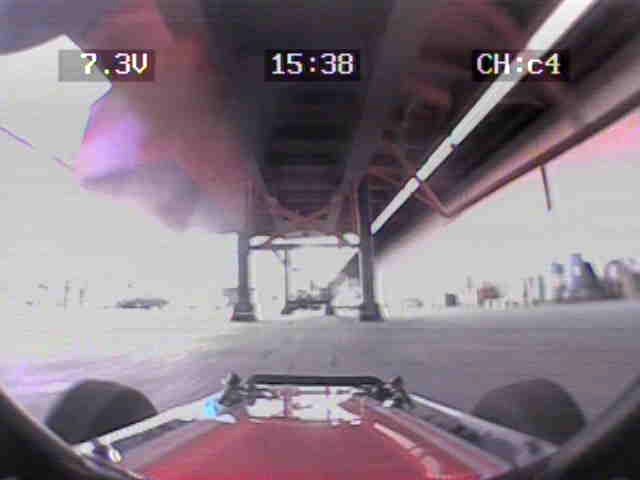 antenna, maybe i was wrong about it. I still have a good signal received on my crappy classic vintage BOSCAM GS920 video goggle internally build 8CH which recorded on EACHINE PRO DVR mini recorder. On my goggle receiver i'm using a single Skew-Planar Wheel antenna (SPW/mushroom). I even try to drive the buggy 100 meters away from me towards the docks behind my office passes behind steel containers and under some low slung TOYOTA pickup truck to see how does the stock monopole antenna performed and yet i get a good moderate signal as shown on PART 3 video despite almost blocked by metal obstruction....that's awesome. It performed almost the same video quality as on clover leaf antenna on my Feiyue FY-03 and HuanQi 739 FPV modded buggy which both on 600mw power VTX. I don't know how EACHINE manage to overcome such tricks but they did impress me a lot. That stock monopole sure 'mind wtf' myself, i guess i was under underestimate its monopole capability. The good news is it no longer need mushroom antenna to make the buggy ugly externally.
The supplied 2.4ghz radio controller also seems to performed higher that my expectation as it manage to pass more than 180 meter range (182m max) when tested at out local R/C club airfield down the runway before both 5.8ghz video frequency started to face of and 2.4ghz radio transmission started to cut-off.
Max radio distance coverage on both FPV + radio:
2.4Ghz radio controller: 189 meter max

5.8ghz FPV video: 189 ~ 200m max
That's a lot of distance to cover for a small buggy on stock electronics especially when you're planning to race with your buddy around the parking lot or race track with buffers of extra radio coverage to spent on. Good news for me too as the owner of F14 since i don't have to do some extra mods work to improve the video range or boost the radio transmission because out of box its already perfect enough for me to enjoy FPV around the park. Also on the plus side the FPV unit already included some vital feature too that is the FPV module already have build in OSD layout (On Screen Data) that display critical info on screen such as battery voltage level, time and video channel mode so you know how much time you spent driving on the ground and when you need to return to base before your fuel (battery) runs out else stuck on the road without sufficient juice get crushed by 1:1 scale car or get kidnapped by punks down the road while you walk to retrieve it. Lol. If you think live FPV recording quality sucks they did give you extra 'poor man's' 720P HD camera to stick on top of the roof with extra stick of 1s Li-po battery just incase you want HD quality FPV footage...wish it had a live video output.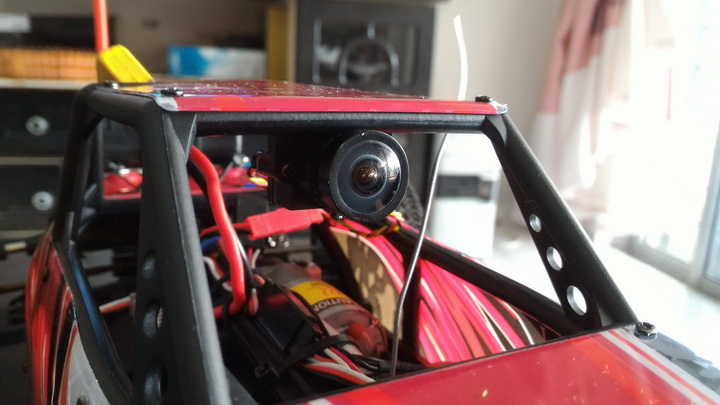 As you can see from unboxing video and my PART 1 video EACHINE give two camera, 1x for live FPV via 1000TVL CMOS onboard the buggy inside the cockpit position and 1x 'independent' 720p "FeelCam" HD recorder where you can easily stick anywhere you want around the buggy else use it as cycling, hiking or spy camera on your ex next door :). The live FPV CMOS camera quality is good but the supplied lens have a very narrow FOV (Field Of View) angle which i think somewhere it looks like between 60~90 degree wide viewing only as demonstrated in PART 1 video of live FPV driving, its very difficult to see around what coming in the corner because of narrow scenery sometimes it got me worried if some car coming out from the junction or what coming next in front of the buggy. So on PART 2 video i managed to change the lens upgraded to wider view angle, a bigger 150 degree FOV wide view angle so i can see more scenery on every corner. The results gave me full confidence to FPV around obstacles at high speed and knows what's coming in the next corner of my view, works great for narrow obstacle driving which makes it easy to judge the distance before the buggy hits something..finally with this improvement FPV driving on F14 RatingKing is fun and enjoying to drive..almost.
Videos/Medias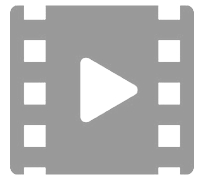 Here are sample of video of i posted on my Youtube channel contain test review on 1/14 EACHINE RatingKing FPV Buggy
Vendor/seller

Here are list of reputable vendor/seller which i bought from and also verified by community forum discussion groups. Also i've experienced buying from these places that have good support and services:

1. Seller Banggood.com: Eachine RatingKing F14 Real Time FPV Buggy With Camera 1/14 4x4 RTR RC Car

* Required to use FPV video goggle for First Person Driving view inside the cockpit, below are list of compatibles FPV goggles:


Support group:

Places where you can find help and resources related to this product:
Topic: Rcgroups.com Eachine RatingKing F14 Real Time FPV Buggy With Camera 1/14 4x4 RTR RC Car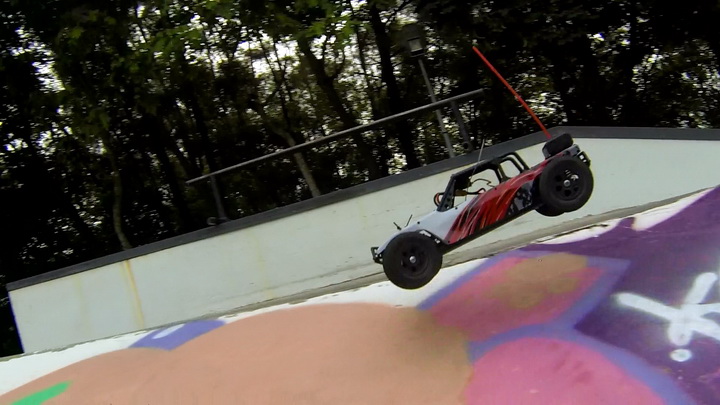 Summary
My love relation with EACHINE FPV buggy is a bit of love and hate mix feeling especially a statement coming from a person who've build a serious off-roader and FPV background. I love off-roading but this buggy doesn't have all means to FPV on 'serious' dirt yet due to short height ground under
carriage clearance, shorty suspension, short height FPV view from the cockpit and crappy mid plastic drive cup unlike how Feiyue FY03 FPV mods that we did in the past. But that doesn't mean F14 sucks, i still love that little turd as a simple good "on-road" FPV basher especially out of the box its already build to run FPV without putting extra cash and sweat to make it all possible especially for those beginners who just jumped into ground FPV activity. To make my opinion short for FPV these buggy is really fun for on-road used but for serious off-roading not really unless you put extra spongy tires to compensate all those annoying bumps and to increase its chassis height clearance away from ground surface and importantly no plastic cup drive ...must use all metal. Value for money wise for those who wanted to feel ground FPV racing experience yes indeed its a great package to start with, it have everything you need to grow your hobby with because based on my observation and experience owned many ground off-roader this buggy is truly a hobby grade where each electronics can be modularly upgradable (not integrated like other cheap models). The plastic chassis is quite sturdy and impact resistance which great for jumps and bashing. But due to torque power and tire keep slipping around at high speed will have
your hands handful on the steering, so you have to man up your driving skills unless you can fork up extra money to buy proper radio controller that support EXPO setup to trim the steering sensitivity and lower its startup throttle sensitivity too. So to summaries everything if you're new to FPV and wanted to have a first FPV for on-road this is a good package to start, but if you're already own ground FPV models than stay away else watch PART 3 video for quickies unless you have extra cash to fill in your curiosity. On my side there two current future possibilities of what's gonna happen to my F14 RatingKing after this article. (1). Put monster truck wheels and tires to make FPV more fun on this buggy (after i fix that mid spur gear plastic drive cup) or (2) Rip out that worthy F14 FPV electronics then put on to my other bigger size 1:10 off-roader and keep the F14 RatingKing buggy as normal fun 1:14 off-road buggy to bash around local flat R/C circuit or jumping around the local skate park. In the future i hope EACHINE can make some serious 1:10 scale off-roader with larger ground clearance, put 100% reliability of drive trains parts (no plastics) and improved suspension because i knew they could do better than this.