About
So i got bitten hard by micro racing FPV bugs ever since had my hands QX95. Being small, fast and doesn't required much space and commitment on my timetable makes this a perfect pocket rocket to enjoy without much effort in every aspect of my busy life. Tonnes of fun! I want more out of it and soon thinking about flying indoors. The QX95 could do some indoor flight however bumping around the walls and object indoor with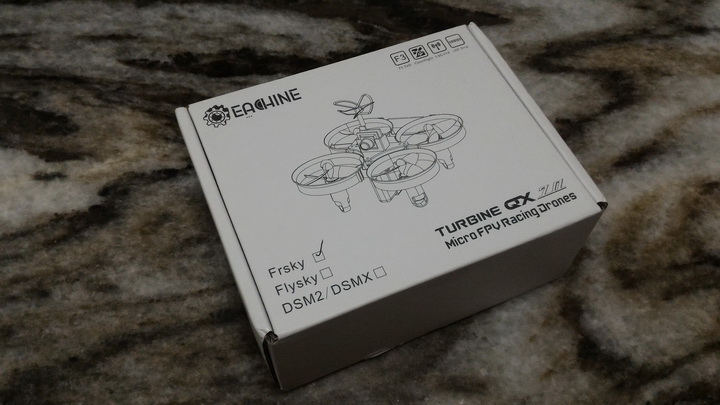 fast spinning props isn't ideal way to enjoy, i did thinking about prop guards but they are not 100% well guarded from being injured by the spinning rotor especially when bump into fleshy living beings or animals. QX95 did nips some of my planes that i hanged on the wall so i won't be flying inside the hangar till i found the right micro FPV drone for the job. I'm getting frustrated and itching to fly indoor so bad i need something to keep me busy at home also in the office...plus i seldom fly in the airfield this season so having a substituted pocket flyer really helps to keep me feel in the hobby. My local store offered me a Tiny Whoop (Blade Inductrix) but declined because of short flight time and spares parts plays huge factor in my decision. Days passes by suddenly came Bangggood.com reps answered my prayers offering me two type of ducted version of racing drone from EACHINE build perfectly for indoor: the EACHINE TURBINE QX70 (70mm) and the EACHINE 'FatBee' FB90 (90mm). Immediately after researching pros and cons between them i picked up the QX70 because it share same compatible spare parts with QX95 which i stocked bulk amount of spare parts for it. If my QX70 in trouble i might be able to salvage some from QX95 instantly from my parts inventory. Of course who want to fly a 'FatBee'? ..its looks so toyish shameful looking thing for my liking (unfortunately thats opinion will be vice versa soon, lol). The EACHINE TURBINE QX70 finally arrived few days after 2016 Christmas...was the best and only awesome Christmas gift i have on belated day other than enjoying few day old chocolate cakes and puddings. They sent me with FRSKY type receiver unlike previous argument on QX95 (FLYSKY)....i repeatedly mentioned to them there big difference between the "R" and the "L"...days later it was a happy Yay! From there my journey with QX70 begins.....with few head bangging problem along the way...

Specification (as describe by vendor/manufacturer)
Brand: EACHINE
Model: TURBINE QX70 micro FPV racing drone
Frame size: 70mm rotor to rotor
Chassis build: Flexible plastic/ducted style frame
Model weight without battery: 54g
Flight controller: SP RACING F3 EVO with integrated brushed ESC with Cleanflight 1.13.0
Onboard receiver module: Offering FRSKY (ACCT) or FLYSKY(AFHDS) or SPEKTRUM (DSM2)
Motors: 4x 8520 Coreless brushed motor
Prop size: 40mm
Other mounted accessories: functional/programmable LED Strip
Run time: 5~6 minutes (after changing to HUBSAN X4 H107# type 3 blade prop)
Charging time: avg. 80 minutes via USB, avg | 75 minutes on computerized charger at 0.5A safe charge rate using TURNIGY ACCUCELL 6/IBMAX B6
Control distance: 50m ~ 100m on TURNIGY 9X + FRSKY XJT Module D8 mode (FRKY ACCST protocol)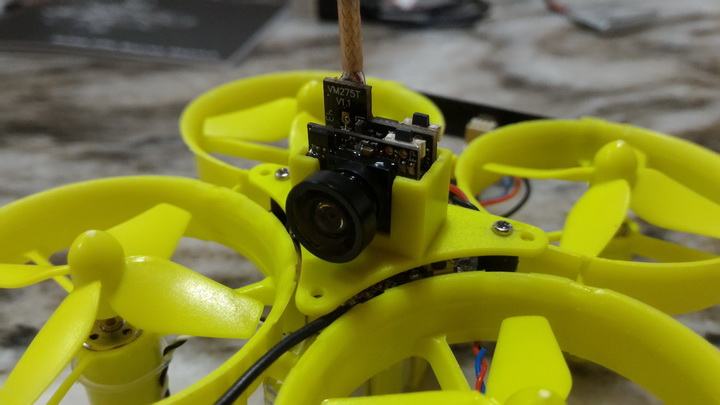 Battery details: 3.7v 600mah (1s li-po)
FPV video camera/transmitter unit: 600TVL CMOS 1/4 inch camera (NTSC/PAL switchable) integrated with 5.8Ghz 25mw 48channel + 4 lobe antenna
Package included:

1 x QX70 micro racing drone model
1 x USB Li-Po charger
1x 3.7v 600mah 1s li-po battery pack
1x Complete set of spare propellers
1x Propellers remover tool
1x Manual book
Pros:

Really small size and well protected props via surrounding ducts to protect props from grinding along the walls and obstacles.

Extremely fun to fly indoor, the supplied FPV camera unit with 4 lobes antenna have great penetration range around obstacles.

Uses standardize battery size and dimension commonly/popularly used by most EACHINE micro drones or compatibles which makes it easy to purchase battery and reusable on any micro size FPV drones. Eg. QX70 can use QX95 battery (1s 550~600mah Li-po)

Bind and Fly, less soft setup required to do on CLEANFLIGHT program. Easy!

Cons:

The stock 4 blade propellers sucks big time! If you had these on immediately change it to HUBSAN X4 H107# type small 3 blade propellers as listed below page (link provided). Else you won't get enough lifting thrust and will stall when yaw..had bad flight time too. Change it ASAP!

Loose motor mounting, the motor will slide up and down causes props to grind the base of the ducts. Permanently secured using a dab of hot glue under the motor or via any means ASAP.

Not so good with outdoor especially with slight windy surroundings.

Not a fast racer as claimed, when tilted forward for speeding it will slightly stall or bobs around even after propellers upgrades.

Props always grinded with inner ducts making screeching sound but will deteriorate to minimal after dozen of flight as the blades are well worn-out to proper length overtime.

Build, flight performance and review.
First impression about QX70, the package seems to lack some spares especially motors and batteries. They just give me one battery and no spare motor unlike other EACHINE packages such as the QX95 and the FB90 (which i recently received few days later). It give impression that this tiny thing wouldn't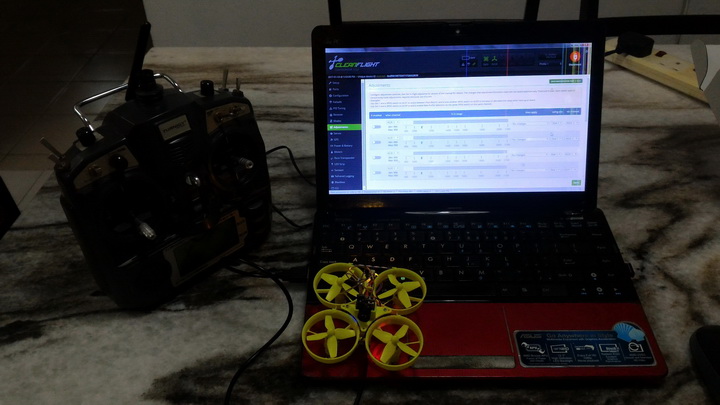 burn so much on the motor and spent less indoor which 1x battery is adequate enough. I'm not sure if its a good thing for a USD$70'ish priced micro drone with little spare parts and battery offered when compared to other QX# series. Is it wise to go for an Inductrix Whoopie? As shown on my unboxing video that's the thing you get..."thats it"..you might need to buys some spare battery to enjoy uninterrupted flight rather than waiting 25~70 minutes to charge a pack of battery, that's really gonna bum down your happy day. Here's the good news: QX70 can use generic micro FPV racing drone spare parts from QX80 up to QX95 such as motor, battery and FPV camera unit which makes it easier to reuse existing parts or buying spare parts online. Since i have 12 packs of 1s 3.7v 550~600mah Li-po i can easily use it on my QX70..its a perfect fit! Once out of box the one time flight setup is straight forward; just bind with the radio, configure the "Receiver" >> Stick mode channel setup in the "CLEANFLIGHT" program and enable the AUX1 switch (CH5 = Gear switch on my TURNIGY 9X) to enable the ARM/DIS-ARMED + ANGLE mode flight and that's it. I'm ready to fly! No PID tuning or mind bending soft setup required. EACHINE products always makes stuff easier to use,.....cause i felt old for that if they didn't.
However you'll need to hear the bad news first: When i first maiden flight the QX70 i was in for a whole new level shock or should i say felt like i got most crappiest micro drone throughout the entire galaxy!
How the heck they able to market this for something that can't fly properly. Battery fully charged and it flew as if it was running out of battery even seconds after i put max amount of throttle....then few seconds later a propeller flew off from the motor shaft! Another issues that it yaw uncontrollably. What a junk!......calm down now i sense something was a missed. So i Google'd around the internet for to find out if anyone encounter the same flaw and yes 100% it did. According to QX70 user the supplied default/stock 4 blade propeller wouldn't give much thrust to lift for QX70, the immediate remedy to solve the problem was to use HUBSAN X4 H107# micro drone 3 blade propeller, snip the blade length to match the QX70 size and fit back into the motors, problem solved. Luck me my buddy who own local drone racing store has the last pack of HUBSAN X4 type props and immediately implement fixes on QX70. 30 minute of DIY and the QX70 flew awesomely like a true quality FPV micro drone!..the differences was like night and day!...how could EACHINE R&D missed that. So if you people planning to get QX70 ditch the stock prop or burn it immediately and use the HUBSAN X4 type 3 blade propellers else you're into whole new world of pain in the butt. Yes the prop no longer flew off from the motor shaft too. The other issues was all 4 motors loosely slide down the motor mounting a lot during flight causing some prop to catch the lower base of the frame ended up grinded by accident. Best remedy is to dab small amount of hot glue between the motor's bottom cap and the base of the motor mount to avoid the motor from sliding downwards.
So the QX70 is well performed on HUBSAN prop upgrades and hooray! off i go for a great indoor FPV adventure going from kitchen up to the second floor then into the bedroom (which i will never show that on video...cause my pillow smells and monday T-shirt, lol). After the prop fix i was extremely impressed with the QX70 indoor flight capability around the house especially behind walls and obstacles.
I felt more safe and confident to fly knowing the props won't shred all the stuff around the house since the QX70 prop are guarded inside the ducted type airframe. The frame also well withstand against abuse falling from the air down into concrete floor. The 5.8Ghz FPV camera + video transmission even only powered at 25mw gave a nice viewable live FPV video feed flying from one room to another including flying from ground floor to top floor towards my bedroom between solid walls. The control felt nice (Angle mode) and the yaw was predictable after the prop fix. I can maneuver fast easily at tight corners and the ducted prop helps guard against incoming collision with walls and incoming objects, just slide along the wall all the way. Its was like a my dream come true finally able to have a tiny drone that's great for indoor FPV flight without burning holes in the pocket nor lack of compatible spare parts in the future. Unlike the Whoopy (Blade Inductrix/Tiny whoop) the QX70 offer much longer flight time ranging from 5~6 minutes average on 1s 600mah battery. I almost bought a Whoopy but after i heard it has around 2~3 minutes of runtime it was a major turn off for me plus its was on SPEKTRUM radio protocol, i have that radio and its sucks for WIFI flooded area. Btw i have a JJPRO-T2 90mm micro FPV racing quad not yet review still stuck at binding to my SPEKTRUM DX7 (DSM2) for almost weeks!...for me on SPEKTRUM was a nightmare...just Google all about it. QX70 shines almost anywhere as long there no abrupt wind condition but its ideal habitat always been indoor. Even in the office its a great tiny drone to fly about and meet some people face to face like the video i made below the page.
Outdoors??...hmmmm... there a mix reaction about my opinion on it. With such a big place such as local park i'm likely to speed the QX70 but it doesn't perform well as labeled on the box "Racing Drone"... its suites more cruise like pace. Once tilted forward for speed the QX70 will "sink" stall like motion, bobbing around up and down as i move fast between tree indicating there not enough airflow going into the duct to provide enough thrust to maintain linear altitude... because the ducted style frame restrict the forward airflow plus its fram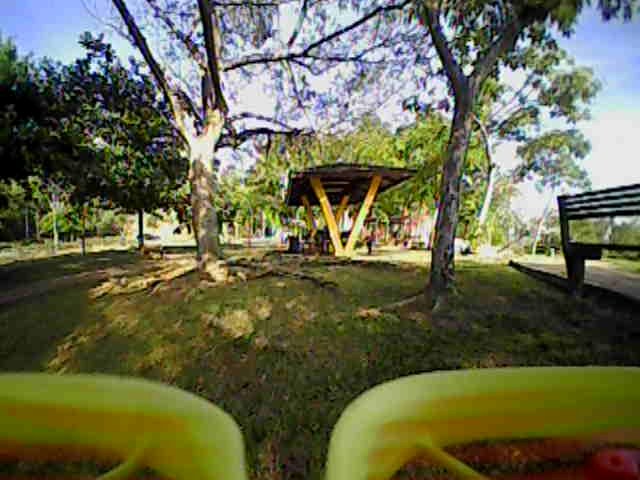 e thickness (ducted) is not all aerodynamic at all. Yaw/rudder performance when flying outdoor is very bad more likely influenced by wind turbulence . The QX70 just 'OK' enough to fly outdoor but not as racer worthy as claimed by the manufacturer. Video and control distance range wise outdoor is as good as its sibling the QX95. It still retains it original flight time just like indoor but not so fun enough being outdoor since my hand constantly need to stick counter on the controller due to much wind around the trees. Yes there bunch of crashes due to stalled maneuvers but fortunately the QX70 frame can take the beatings and no damaged occurs during my 3 days of outdoor testing around the park with 4 cycle of battery per-day. To sum up on QX70 being outdoors; its not a racer but a great obstacle flyer with more concentration on the throttle to keep it afloat, in a sense that the airframe not very aerodynamic wise which is why it cruise much slower than any of the EACHINE QX# generation.
More likely after this review article i will probably do some weight reduction modification on QX70 the same way i did on my WL-Toys V929 quad in the past to enhance its handling, endurance and avoid bobbing around which i suspected being overweight as claimed for QX70 user /forumer. I think the rear programmable LED should be removed since i not doing much racing nor being lost in the bushes. I might put effort to trim of some tabs of surplus plastic around the chassis the lighten up further. So without LED lights module i assume it should saved some battery current and its bright flouro like green/yellow colored chassis should be visible enough to spot on the ground or outdoor should it fall off instead of using the bright LED lights to beacon about visually..
Videos/Medias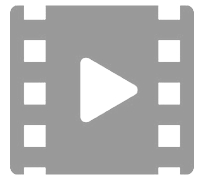 Here are sample of video of i posted on my Youtube channel contain test review on EACHINE TURBINE QX70 micro FPV racing drone.

Vendor/seller
Here are list of reputable vendor/seller which i bought from and also verified by community forum discussion groups. Also i've experienced buying from these places that have good support and services:

Seller Banggood.com: Eachine Turbine QX70 70mm Micro FPV LED Racing Quadcopter BNF Based On F3 EVO Brushed Flight Controller
Seller Banggood.com: Eachine Turbine QX70 70mm Micro FPV LED Racing Quadcopter with Eachine i6 Transmitter RTF
Spare parts:


Support group:

Places where you can find help and resources related to this product:
Topic: Rcgroups.com forum - Eachine Turbine QX70
Topic: Rcgroups.com forum - Eachine Turbine QX70 - Modding your QX70 to fly better
Clean flight software for tuning QX70: http://cleanflight.com
Summary
The EACHINE QX70 has become one of my favorite micro size FPV drone for indoor flight, ever since i got one i always bring it to the office every morning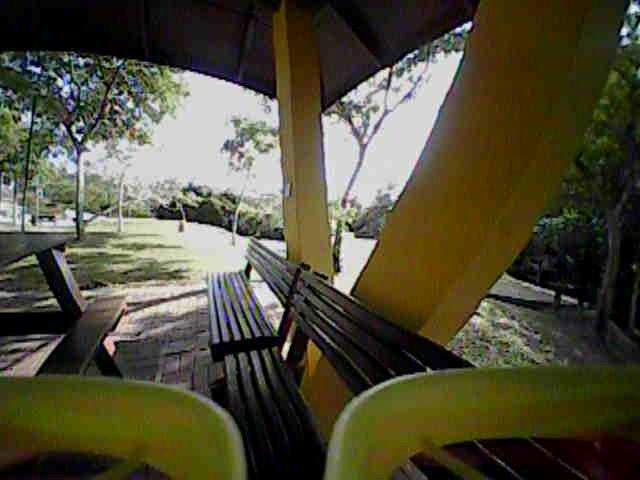 to enjoy some fun flying between tables, corridors, hallways and other narrow places in the office to sharpen my flight skills. After a week flying i haven't break anything yet nor any incident of props flung off the rotor into oblivion. Also its a great size safe safe enough to interact with people around it as shown in my published QX70 video. As mentioned its compatible 'generic' spare parts makes it easy to acquire in the market place without hassle to wait for proprietary parts replacement to retain QX70's health. Also on the plus side since QX70 parts build are generically come from QX# series of racers between 70mm to 95mm it can easily be converted to other QX platform outside its ducted configuration as seen in QX70 to QX95 conversion works made by the Rcgroups.com forumers. So it could be easily switch from slow moving indoor drone to pro racer spec by changing to proper chassis and props while retains some of its normal working parts with minimal added costs. I'm not going to swap the QX70 into anything yet because its very perfect for my fun FPV indoor, i already have bunch of racer by now.QX70 is quite durable too despite bang around the walls, chairs and table fly instant after recovery in the air. At the time writing this article i already tested it bigger brother the EACHINE FatBee FB90 which claimed to be an improved ducted version and improved thrust power despite using the same propellers and ducted size as QX70 except this platform is at 90mm that runs on 2S 400mah lipo, it punches some raw power but after few tests i'd rather stick with QX70 for awesome safe yet adventurous indoor flight cause based on my recent test FB90 seems to be a different animal....i mean its a mad animal and quite noisy too to fly around booth indoor and in the office. I'm not going to show spoilers about FB90 in here so wait for my next article to talk about it. For now if you do interested flying around the house especially indoor or messing around with cats the QX70 is the best and perfect fun size for your living room. Just remember to buy some HUBSAN X4 H107# 3 blade props for compulsory upgrade before flight or you'll be in major migraine. Cheers.