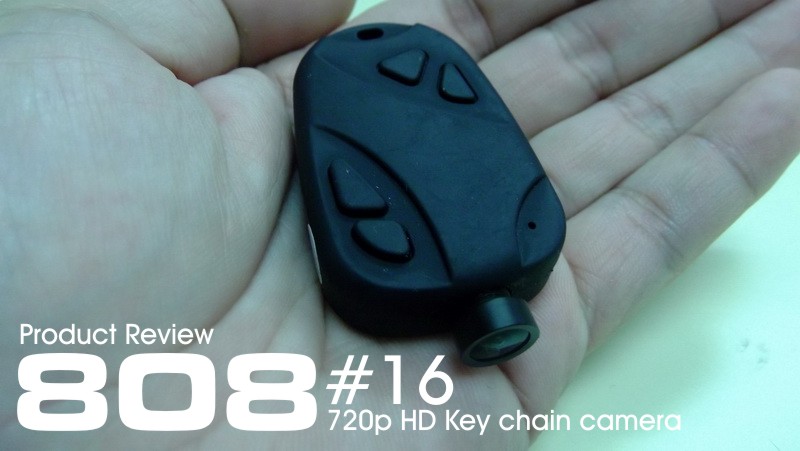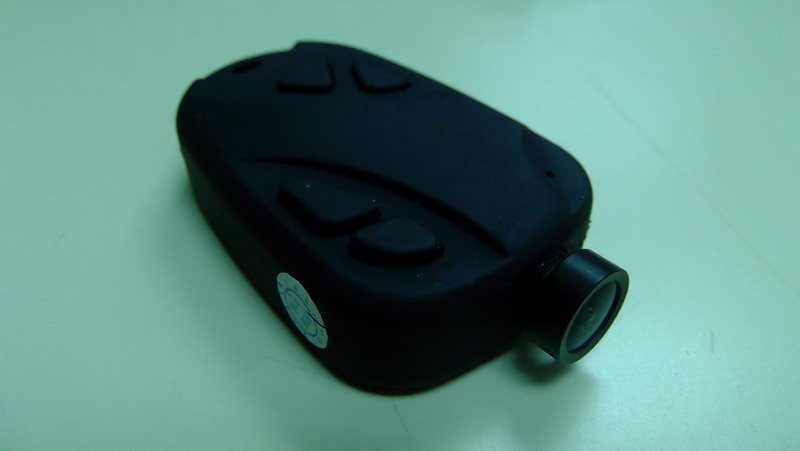 About
808 #16 HD Keychain....the most awesome must have budget FPV gear for poor man like me. I've been using it for years so i think its time to give this humble little gadget a real review after thousands of hours usage. As you can see all those cool FPV / UAV onboard videos and photos snapshots from above the
skies post here at my website, youtube, twitter and other places i posted all over the internet between 2012 till the first year of 2015 all these were taken using this tiny $45 dollar camera. In the early days of its release before MOBIUS HD camera and SJ4000 camera came into FPV scene the 808 #16 was cheaper substitute to a Go Pro Hero 1 and 2 to be mounted on aerial flight models such as plane, helicopter, multi-rotors, r/c cars and as sports action cam. Price ranged between $45~$49 it was the best affordable 720p HD run at 25~30fps (depending on micro SD card write read speed).
Between 2012~2014 808 #16 keychain was number 1 choice for FPV application because of several fact vs it competitor the Go Pro and Sony Bloggie

Specification


Model: 808 #16
Dimension: 50mm (L) x 32mm (W) x13mm (H)
Weight: 17g
Video compression codec: 720P HD H.264/AVC1.
Video format output: 1280 x 720 30fps, MOV and AVI (adjustable via software plugin and firmware updates).
Photo: 5 megapixel, JPG 1280x960
Camera sensor: 1/4" CMOS WXGA HD
Processor: NOVATEK
RAM memory module: HYNIX 512M DDR2 (Different manufacturing batch may have HYUNDAI type of RAM).
Lens: 52deg(A), 60deg(B), 120deg(D)
Internal battery: 1s 250mah (3.7v) lipo
Essential accessories: Lens extension, Video output cables.
Adjustable feature in NR16Setup.exe (Depending on latest version releases and firmware support)
Set date/time: Supported
Time stamp: OFF|ON
Motion detect: OFF/ON
Motion sensitivity: HIGH|LOW
Motion timeout: 5s|15s|30s|60s
Photo frame size: 1280x960|1280x720
Power on Delay: FAST|DELAY
Auto record: OFF|ON
Auto shutoff: OFF|30s|1m|2m
TV video out mode: NTSC|PAL
Video aspect ration: 16:9|4:3
Time-lapse photo: OFF|0.25s|0.5s|1s|2s|5s|10s|30s|60s
Recording indicator: ON|OFF
Loop recording: ON|OFF

Rotate Video 180: Supported
Recording indicator: ON|OFF
Loop recording: ON|OFF
Rotate Video 180: Supported
Video data rate: 7Mbps|10Mbps
Video frame rate (fps): 5|10|15|20|25|30
Video frame size: 1280x720|848x480|640x480
Video clip length (min): 5|20|40|70
Audio volume: OFF|LOW|MEDIUM|HIGH

Exposure: LIGHTER|LIGHT|NORMAL|DARK|DARKER
White balance: DAYLIGHT | CLOUDY| AUTO| TUNGSTEN| FLOURECENT
Contrast: LOWER| LOW| NORMAL| HIGH| HIGHER
Saturation: LOWER| LOW| NORMAL| HIGH| HIGHER
Color options: MONO| SEPIA| COOLER| COOL| NORMAL| WARM| WARMER
Online software and firmware updates: Supported
Download tools url:
http://www.mytempfiles.info/nr16/index.html
Pros:

Affordable price range between $40~49

720P HD 30 frame per second

Small and lightweight at 18.30g. Without black casing is 7.28g only.

Can be powered via external 5V power supply for constant video reliablity and no dropout (required internal stock 1s lipo removed and feed the camera via 5V external BEC through USB port)

Video output supported for FPV equipment (enabled via firmware updates)

Able to tune camera properties via software

Firmware support updates

Community support

More flexible accessories

Cons:

"Jello" lens vibration due to CMOS based camera characteristic

Optimally use "Class 4" MicroSD, higher class cause instability

No LCD view finder.

Fragile CMOS camera module. Will show rainbow discoloration effect on the both recorded video and live view if CMOS camera lens module is tampered with high impact shock or loose flim wiring at the root of the module connector.
What are the best reason why you should go for 808 #16 if you are one of those avid mini/micro FPV flier?
Go Pro too big for your mini quad flying in the room.
For crampy cockpit fitting sinde plane fuselage.
Weight! weight! weight! issues.
Something safe enough to mount at the end of the plane wing tip for cool action "Selfie" without unbalance the CG.
You have 5V power supply on board.
On size fits everything.
Cheap enough to loose everything. So you wanna loose your $399 Go Pro in the event of crash?
The quality on 720P on 808 #16 running on NOVATEK video capture processing chipset is extremely stunning compare to average budget 720P that comes with toyish quadcopter from toystore or average cheap car dashboard camera. A still screenshots from 808 #16 may confuse some viewer assume it was taken from Go Pro Hero 2.
Low light handling
For a small budget camera i'm very impressed with its low light quality. Not entirely as perfect as our everyday Digital Compact camera or Go Pro Hero 3 quality but video taken from night scene was very impressive however not that sharp. Many people would expect a budget keychain camera to display harsh pixelated artifact at low light condition especially at night but the 808 #16 cancel it out by reducing it ISO value autom
atically and smoothen the pixel in recorded video which make it look smooth and pleasant for our viewing. However the CMOS sensor is not sensitive in light condition so it just pick up a small peck of strongest light and leave the other dim one darker as if Contrast was automatically adjusted. Throughout my experience using this camera the best condition to take cool video is during sunrise 6-7am (for those who like dark incandesces candy color scenery) and noon around 12-3pm where the white cloudy sunlight are well lit into the lens (for those who like clean sharp contrast video and reduce lens vibration effect due to high light sensitivity).
Videos/Medias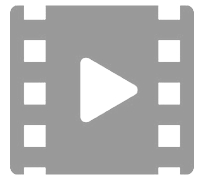 Here are sample of video and photos taken on 808 #16 HD camera on board FPV platform:

Reliability
Is this camera reliable in both continuous operation and lifespan? I must say yes! Proven reliable....assume you don't kick it around or drop it from high heights. I've been using it for years or at least 3 years everyday doing FPV i don't see any failure at all provided everything was setup properly based on community for example recommended mods such as DIY external 5V BEC for uninterrupted unless power supply and firmware updates.
I need to remind you that if you do use this camera for continuous live video feed please remove the internal 1s 250mah (3.7v) lipo battery inside the camera and then feed the camera using external 5V power supply from UBEC/BEC module at least 5V/3A ratings.
808 #16 camera need a stable micro SD card to run without error. Best micro SD card specification suited for this camera mentioned below:


Format: micro SD, micro SD HC
Brand: SANDISK, KINGSTON
Class: 4 only for optimal use. (Too high Class such as Class 6 or 10 may cause write-speed go un-sync and freeze).
Optimal recommended size: 4 to 8GB.

At the time of writings i've tried every micro SD on the market on this camera but the above specs suits best without problem. But i highly recommend the original SANDISK. 16GB will work but its a waste of space because i doubt highly unlikely you'll going to record beyond battery duration limitation since stock internal lipo battery (250mah) could only record between 20 ~35 minutes depending on your volume, fps, Mbps and resource hogging setup. My 50 minutes recorded flight consume approximately 2.52GB only with all setting max up of course i used 5V/5A UBEC external power to feed long duration flight.
Buying Guides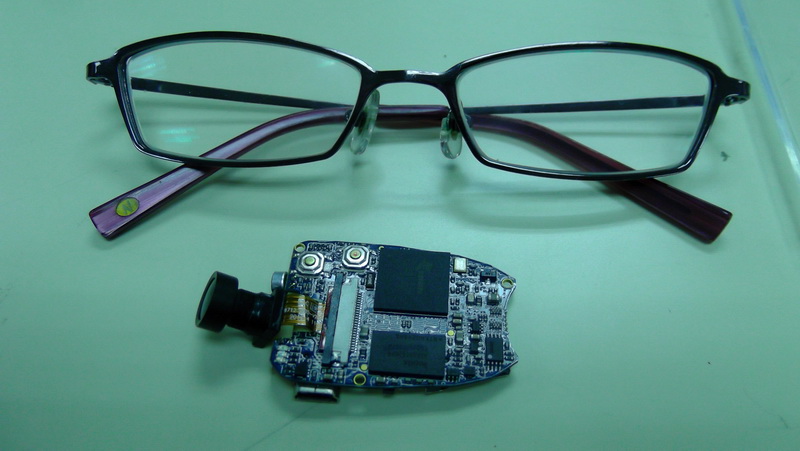 The things you really need to worry about before you buy is there are bunch of "rise of the clones" clones in the market. Yes all looks the same but internally they are different in both hardware and video quality. Clones or faker may fetch price between $9~$50 depending how cunning they can rip you off from your pocket. The clones or fake ones usually have cheap cpu chipset which commonly use crappy SUNPLUS chip manufacturer inside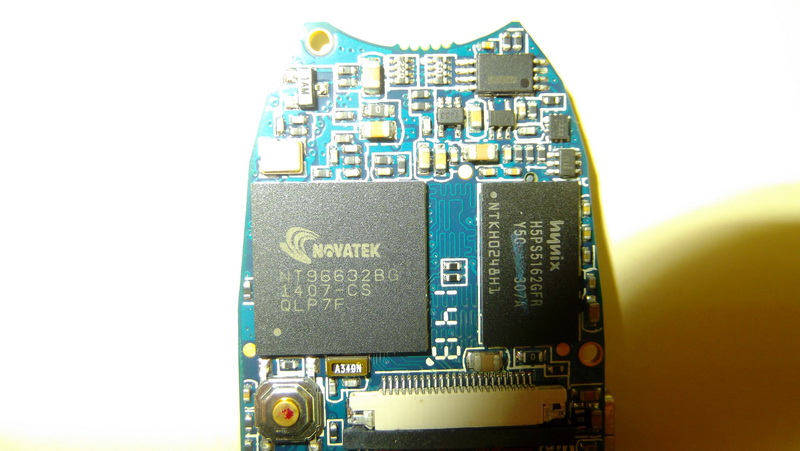 which produce pixelated, not so sharp or dull colored video quality with underrated FPS ratings. The obvious noticeable physical appearance of a fake 808 is it has a pin hole size cmos camera hole where much of its lens (A-lens and B-lens type) located inside the black casing. Hardly any faker will sale an 808 with D-lens (120 degree lens outside the case). So if you interested in buying one of these i've listed several reputable vendor/seller as reported and validated from RCgroups.com forum and other sources down here. But if have no idea if its fake or not you can quote the vendor/seller if the keychain runs on NOVATEK chipset or not. Knowledgeable vendor/seller will give you detailed info about their products else vice versa so move on then.
Things need to look out if its fake or not:
NOVATEK video processor chipset.
HYNIX memory RAM module.
Accessories must come with yellow USB to Video output RCA/analog cable.
Able to update firmware via NR16setup.exe tools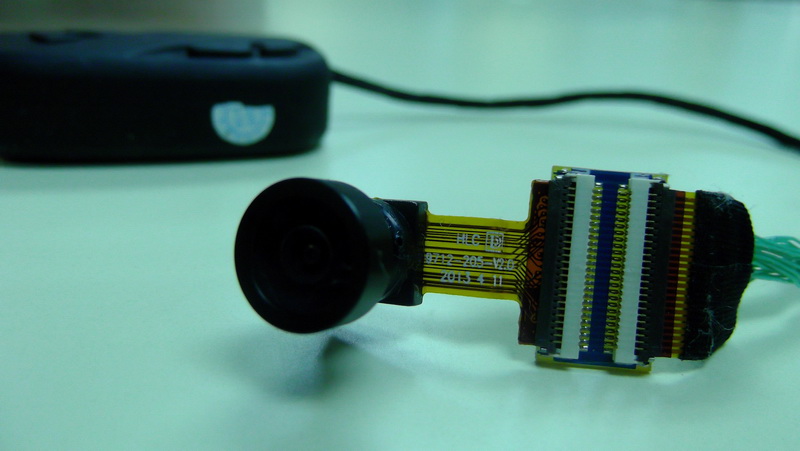 Reputable vendor/seller

Here are list of reputable vendor/seller which i bought from and also verified by community forum discussion groups:

Support group:

Places where you can find help and resources related to this product:
Good 808 Resources: http://www.chucklohr.com/808/c16/
Tools: http://www.mytempfiles.info/nr16/index.html
Group communities: http://www.rcgroups.com/forums/showthread.php?t=1556994
Blog: http://blog.oscarliang.net/how-to-use-808-16-keychain-camera-manual-and-wiki/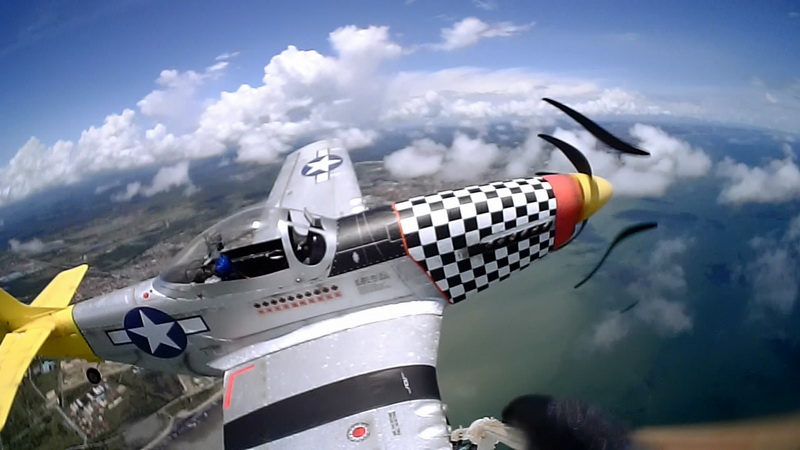 My project:
List of my project that uses 808 #16 camera as on board FPV live viewing and etc:
1. FPV cockpit and external mounted: P-51D Mustang - 960mm
2. FPV cockpit and external mounted: Pitts Special - 860mm
3. FPV cockpit and external mounted: ES Drifter Ultralight - 950mm
4. Main FPV view: Q450 quadcopter multirotor - 450mm
5. FPV use but as secondary bottom mounted: V929 mini drone -160mm


Troubleshooting and FAQ
Here are list of common problem occur when operating 808 #16. Usually malfunction and error happens if mishandle, dropped or not caution during assembly and disassembly of 808 #16. I also include common FAQ people wants to know if they need to do some mods.
Rainbow like gaussed pixelated color:
Causes; Camera ribbon cable route at the root of the camera module behind the module metal plate are loose, apply some pressure to trouble shoot. Most likely cause by impact or harsh tug on the ribbon cable. You'll need to replace the camera module with new ones.


Unable to turn on the recording mode when press the shutter button:
Causes: Damaged camera lens module. The module to be replaced.


Outer plastic case got warm during live video output:
Causes: That's very normal if you have video output port enable for live viewing connection to wireless video transmitter module or monitor (FPV). Make sure the external power supply run via USB cord is 5v. Not more not less.


Can i remove the 808 #16 black case to reduce the weight, will it have any prolonged issues?
Answer: Yes you can remove it without any future issues. The weight of the case 5.71g upon removable could improve the weight reduction. People claim that the case is useful for dissipating heat as heatshink but only true for keychain HD 808 #26 (1080p) version and above. For #16 you can safely remove it because i have 4x FPV flight models without the black casing perfectly flying for more than 2 year without any issues or overheating . Make sure the circuit board have good ventilation airflow.
Summary
If you're looking for lightweight camera that could fit any small lightweight flying FPV platform at 720p HD at 30fps with live video output the 808 #16 camera is a great deal. It record stunning clear quality video without burning your pocket. Even its nowhere near Go Pro Hero 3 quality nor its nearest neighbor the Mobius HD cam. The 808 #16 video quality will make no differences between other top end camera when viewed at Youtube or websites since 720p quality are much well acceptable standard in internet especially when visitor viewed your videos on mobile or tablet.
100% of my 2012~2014 FPV models build run on 808 #16 (v2) key chain camera. The V2 model offer 120 degree lens which can be bought as separate optional accessories. Throughout the years of serious FPV flight the 808 #16 HD keychain has been a great success with zero failure and it helped to promote
my flight and recorded beautiful aerial videos and photos that attracted attention of viewer and fans around the world. If you're getting one and like to tinker with modification, disassembly or frequent crashes do buy handful of spare lens camera module (CMOS module) because most fail to "turn on" issues or corrupted video comes from faulty lenses after an impact or accident.
For the money i spend on these it all worth it....more than i could bargain for.