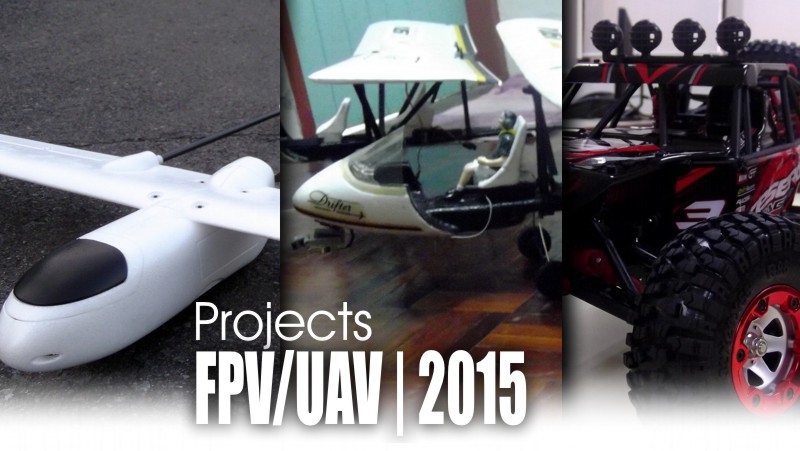 We're almost reaching 2016, right here i got some more cool 'major' project and stuff pour in to keep the great adventure alive. First of all i would like to thanks to our sponsor SONIC MODELL R/C HOBBY CO., LTD (www.sonicmodell.com) and GEAR BEST (ww.gearbest.com) for sponsoring me some cool stuff to make my project happening this second half year of 2015. If you've been following me through tweeters, youtube and flying blog since 2008 i'm sure you've witness lots of great amazing flights and puffy adventure through land, sea and air via simple low budget FPV/UAV project. My next project will be covering more high tech computerized flight, more robotic characteristic.....more "100% full autonomous" flight and capture not only visual and photographic landscape but also gathering scientific value such as geo 3d mapping, forest health, statistic survey, panoramic technology and stuff what University professor/dude and NASA guys been doing with the exception all these made possible home made DIY poor man's projects. This is what i called progress.....ah yes!...its all about curiosity because i was born a science guy when i was at high school many years ago.
Here are some lists 'major' projects you will see at my website:


1. DRIFTER ULTRALIGHT 3 (V5.0.U) - Open source autonomous flight.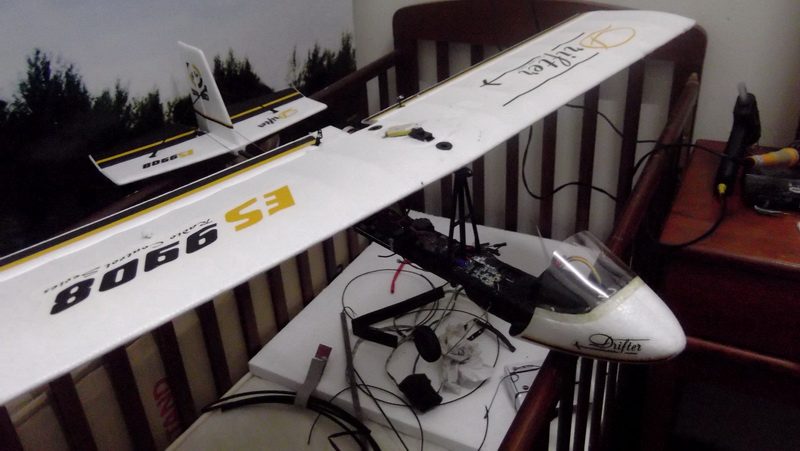 The history repeats again!. As you all know this is most iconic plane on the internet after 3~4 years of my great flight and had made impossible leap in FPV/UAV flight because of its size, weight and endurance. By now i already have 2 active units that had gone through thousands kilometers of flights and published great visual media online attracted many enthusiast and fan base. For second half of 2015~2016 i've acquired third unit (#3) build to perform what its two sister did but also comes with extra robotic capability for the interest of geo science, full autonomous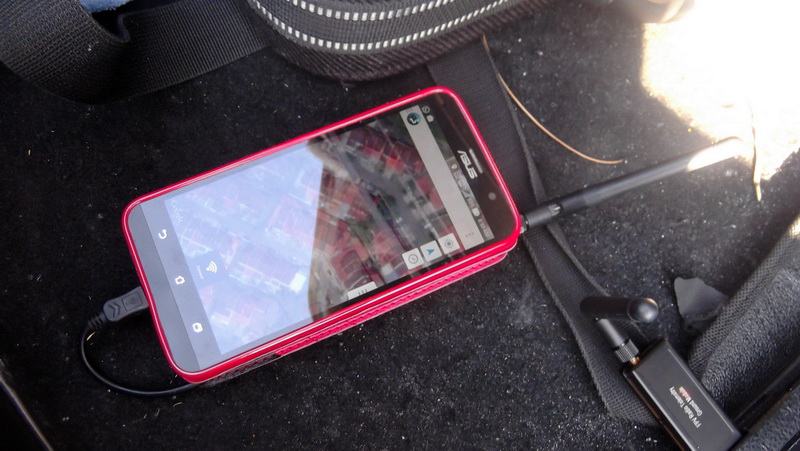 technology, nature conservation, environment monitoring and some tech stuff yet to be explore . So i expecting this platform to able to fly by itself at lower altitude and highly endurance which operating outside FPV parameters. Before i'm writing this articles the Drifter #3 had successfully made its full autonomous low altitude flight (100m) few weeks ago and i can say right now it was the lightest UAV platform every flown with flying weight under 600grams yet still at BETA stage, so keep your eye open on our latest news and status on Drifter #3 which will be powered by 3DR APM flight controller and powered via Android smartphones.
Click here to view the gallery for ES Drifter 3 V5.0.U (Mixed with old 2012 Drifter projects)
2. MINI SKY HUNTER UAV - Open source autonomous flight.


How the heck i got sponsored this? I didn't expected this one to turn up on my door step but yes thanks to our sponsors SONIC MODELL R/C HOBBY CO., LTD (www.sonicmodell.com) for keeping me busy and encourage me to jump back into another beyond 1 meter wingspan FPV/UAV project. The HS project already commenced but at careful pace, parts already prepared, 14MP HD camera with live video out, 3DR APM flight controller and telemetry capable and some common standard FPV to match up with the airframe. The Sky Hunter will inherit similar parts builds from DRIFTER #3 and more likely to have
similar/duplicated 3DR APM configuration especially flight modes, mission and capability. The plus side on SH is bigger battery capacity which contribute longer flight endurance and more payload. The down side its slightly heavy than Drifter Ultralight. Like Drifter's lifespan this HS are more likely to hang around longer to do some tasks, you'd expect to see lots of medias published throughout its epic flight soon. This twin tails configuration offer stability for long range flight which i expect it to be flown through open forest, coastal and oceanic flight.


Click here to view the gallery for Mini Sky Hunter
3. FY03 ROCK CRAWLER/RACER - Ground FPV adventure


Oh wait this one....hmmmm...Nope not UAV but just FPV. I'm putting up this one for long term ground level fun long range unmanned in-cockpit driving around hills and forest soon. The idea of this project to give some experience of 'almost' off-road like driving from cockpit point of view remotely from line of sight. This idea wasn't new for me because i did few ground FPV project back in 2012 which you can view from old gallery section but discarded due to lack of funding and time. Today thanks to the sponsors and also experience building lots of FPV platform i'm hoping to seek success and great adventure back on dirt trails.
I would like to thank to my usual sponsor GearBest.com for letting me pick which best to stuff to test and review this fine looking model FEIYU FY03 DESERT EAGLE 4WD off-road truck . This bad ass looking model with all those neat moving mechanism and details on this trucks make any men gone high on testosterone. Men like us love 4 wheelers. Its been almost a decade i haven't got myself back on track with off-roader and later years of
improve manufacturing of electronics, plastic durability and mature r/c trends towards scale like off-roader the year 2015 offer a great era of scale ground models that looks damn awesome to drive.......hey the price is far more affordable than that of 5~10 years ago. Heck! i did keep my eye glue on this one for almost a month. If i had bought a VATERRA TWIN HAMMER or AXIAL line of crawlers such as WRAITH and YETI i would have been eating noodle for months. I'm setting up a gallery for FY-3 right here (click) so i can dump snapshots of daily activity while waiting for me to compile paragraphs of review and next article about modification such as ground FPV adventure. So stay tune for daily updates and mostly on tweets and medias full of dirt ride, rocks and hill side scenery soon. For more about the stuff i'm working on you can click here to see the details: FEIYU FY03 - Desert Eagle rock racer/crawler
Click here to view the gallery for Feiyu FY03 Desert Eagle 4WD
The project listed above are major ones so it would be more lengthy and very long term project but along the way i'm still working on minor stuff such as product review, 3d designs, 3d printing and bunch of usual stuff just like i did since 1998, so stay tune to our updates daily. Cheers,