About
Were almost reaching the end of 2015, so did i missed something? Oh yes with so m
any stuff to review i almost forgot to write down one of most sought after gadget whose brand manage to catch up behind action camera hall of fame not far away from GoPro...in budget category i guess...its the SJCAM and their latest product the M10 PLUS (SJCAM M10+). Not to confuse with its early products the M10 the new M10+ has extras which is 2K capable (almost) or technically speaking capable of recording up to max video resolution of 2560 x 1440 at 30fps. It also has a real 12 mega pixel CMOS driven image sensor with gyro stabilization supported. First question people ask me about this 2K video capability is that was it a gimmick (stretched 1080p version to 2K) or for real?...i did have similar doubt about that but after recording some hefty GB size of video recorded on 2K and processed it on my computer it lags like mad since my notebook is a 5 year relic...only after running on 2K dedicated codec and supported android tablet i can view its 2K video, in conclusion yes it is a 2K video. Unfortunately i unable to produce many video for Youtube preview on 2K quality since my cheapo computer isn't capable to process such huge file only limit up to 1080P quality. Looks like i have to buy new notebook next year. As being said before 2K is for real and since it running on NOVATEK NTK96660 processor this cam is a real deal just like the same chipset on used on all my mini planes that run on relic original 808 #16 HD keychain cam...their colors always vibrant.


When i first received the box from Gearbest.com i felt something not right about the SJCAM M10+ because the packaging looks different that standard packing design like as you seen and purchase from previous line of SJCAM series up to standard M10 mini with all that visible windows through to see the content. The packaging design on M10+ looks very exclusive like buying a box of expensive jewel or expensive version of PARKER pen. So this must be a special releases from SJCAM. After pulling out all the contents in the box i can tell that the stuff you get for the price definitely tell me mean its trying the give you the best bang for buck with lots of necessary accessories for the camera to make it more applicable for various uses such as chest mounting, handle bar mounting, sport type swivel mounting, optional casing parts, anti vibration pads, helmet clamp and etc as shown on photo in this page, this is something which you seldom see in GoPro packaging with lesser choices of accessories at high price but for extras on GoPro reputation. The M10+ manual are professionally well presented and overall what inside the box satisfied everything without putting extra money for future extension, well except you have to buy yourself a micro SD card of your choices preferred 16GB class 10 and above for optimal video/photo capture performance. The camera specification and accessories as mentioned below: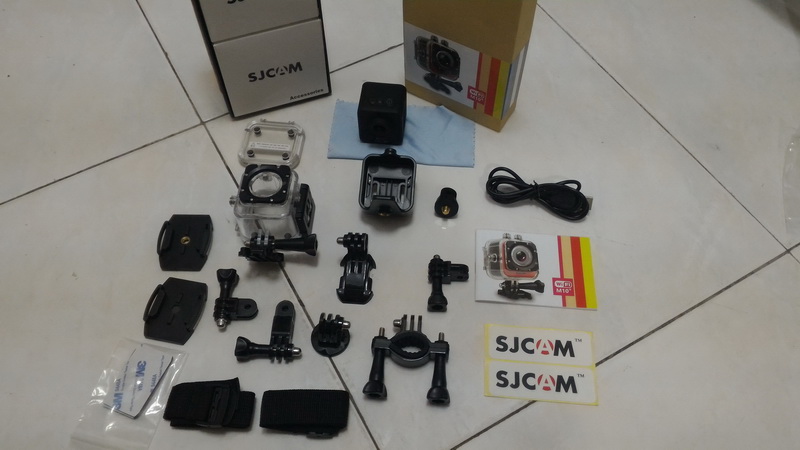 Specification (as describe by vendor/manufacturer)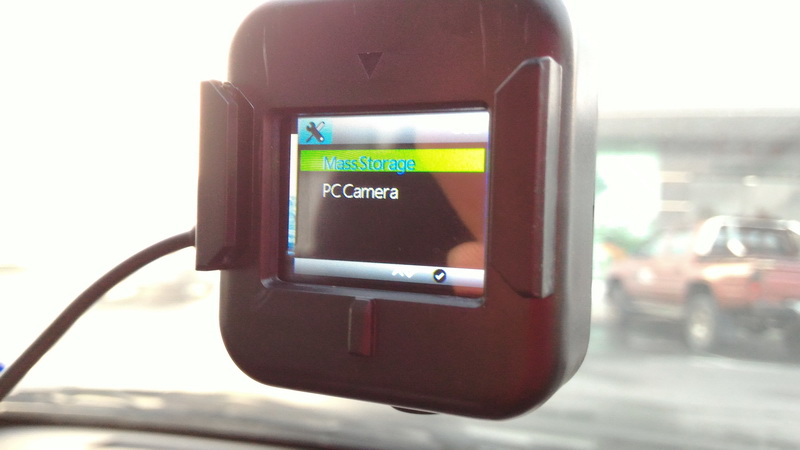 General details:
Brand Name: SJCAM
Item Name: M10 PLUS (M10+) WIFI version
Type: Sport camera
Chipset name: Novatek NTK96660
Special Function: Time and date display, Cycle recording, Anti-shake, Digital zoom,
HDMI, Microphone, Auto power on/off, Motion detection, SD/MMC card

Storage:
Max External Card Supported: TF 32G (not included)
Class 6 or Above

Display:
Screen Size: 1.5inch
Screen Type: LCD

Power:
Battery type: Removable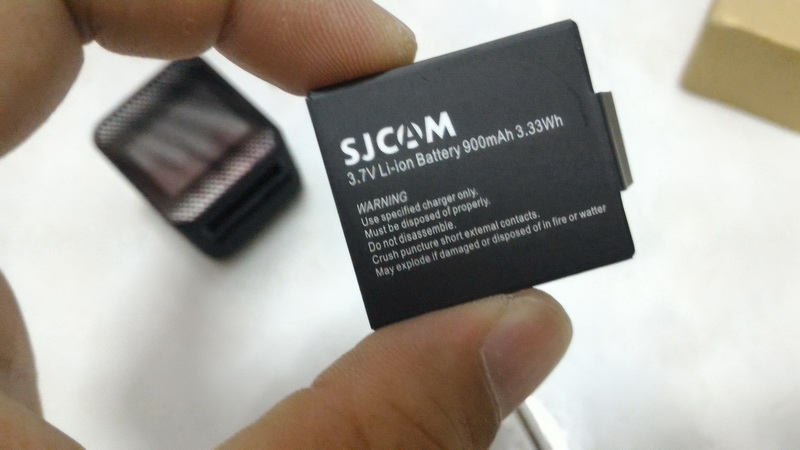 Capacity: 900mAh
Charge way: USB charge by PC
Working time: 80 mins

Primary info:
Wide angle: 170 degree wide angle
Image sensor: 12Mega Pixels CMOS-Sensor
Digital zoom: 4X zoom

Video/Image/Audio:
Decode format: H.264
Video format: MP4
Video resolution: 2K(2560 x 1440)30fps, 720P (1280 x 720), 1080P (1920 x 1080)
Video system: NTSC, PAL
Video frame rate: 60fps, 120fps, 30fps
Video output: HDMI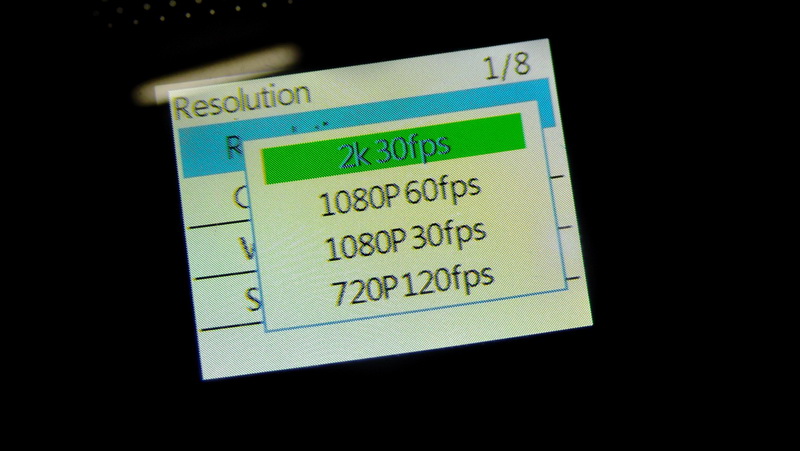 Image format: JPG
Image resolution: 2M (1920 x 1080), 12M (4032 x 3024), 1.3M (1280 x 960), 10M (3648 x 2736),VGA (640 x 480), 8M (3264 x 2448), 5M (2592 x 1944), 3M (2048 x 1536)
Audio system: Built-in microphone/speaker (AAC)

Function:
Waterproof: Yes
Waterproof rating: IP86
Loop-cycle recording: Yes
Loop-cycle recording time: Off, 3min, 5min, 10min
Motion detection: Yes
HDMI output: Yes
USB function: USB-Disk, PC-Camera
Interface type: TF card slot, Micro HDMI, HDMI
Language: French, Korean, Portuguese, Spanish, Polski, Simplified Chinese, German, Italian,
Traditional Chinese, Cesky, Russian, English, Swedish, Japanese

Dimension/Weight:
Product weight: 0.069 kg
Package weight: 0.660 kg
Product size (L x W x H): 4.31 x 4.43 x 4.82 cm / 1.69 x 1.74 x 1.89 inches
Package size (L x W x H): 22 x 13 x 10 cm / 8.65 x 5.11 x 3.93 inches



Package included:


1 x Sports DV Camcorder
1 x Waterproof Case
1 x Bicycle Stand
2 x Bases
1 x Clip
1 x Fixing Base
3 x Switch Supports
1 x Adapter
2 x 3M Adhesive Tapes
1 x USB Cable (About 70cm)
1 x Cleaning Cloth
1 x Battery
2 x Belts
2 x Helmet Seats
1 x English User Manual
1 x Rear Case
Pros:

Seem lightweight (assume battery remove and feed power from USB 5V externally) and small with lens truly in the middle of the body for proper middle focus during FPV flight.

Stabilization mode allow gimbal-less installation.

NOVATEK processor. Kudos on that.

Tonnes of mounting accessories.

2K (2560 x 1440) videos at 30fps

WIFI connectivity to Androids apps provided by SJCAM.

Cons:

To video output for FPV use need constantly browse through the menu to enable it every time restart/plug and unplug the main model battery. (if the camera using external power supply with internal camera battery removed).

Not ideal as camera for quad racer if stabilization is ON because when viewed live it seems to offset/lag behind (not FPS lag) due to stabilization time compensation.

Since its mini size version of alternate version SJ5000 it will not fit on standardised Go Pro HERO compatible camera gimbal cage. Solve it by 3D print my own custom gimbal mounting for quadcopter/drone. Click here to view and download free 3D mounting for M10+.

Horizontally narrow 16:9 like viewing when FPV live video output.

Doesn't make a sound when click the shutter/recording button. Its useful feature especially if i mount the camera on my head/helmet which i need to know if the recording/snaps without looking at the screen.

Quality and performance
Before M10+ came into scene, the earlier popular product like the SJ4000 d
idn't turned me on at all despite best bang for buck to get 1080P video quality up in the air because i didn't like the color contrast and overall video quality of earlier models. So my alternative back then was going for RUNCAM HD for 1080P vibrant vivid "publisher like" color or 808 #16 for lightweight "just good to go" 720p HD camera for smaller drone platform. I could use my GoPro which i did on my DJI PHANTOM V1.1.1 such as my HERO2, HERO3 and HERO4 but its heavy and too precious to smack around in air. Only the FOXTECH HORYZON does remind me of being par with SJ4000...slightly..which i don't use it much often since it too handful to install it. So my choices on SJCAM products were kept in the dark until M10+ (PLUS) show up on my front door.
Well since i already been using it for over 2 month actively as car dashboard come on weekdays and action cam on my head and on my quadcopters (DJI) on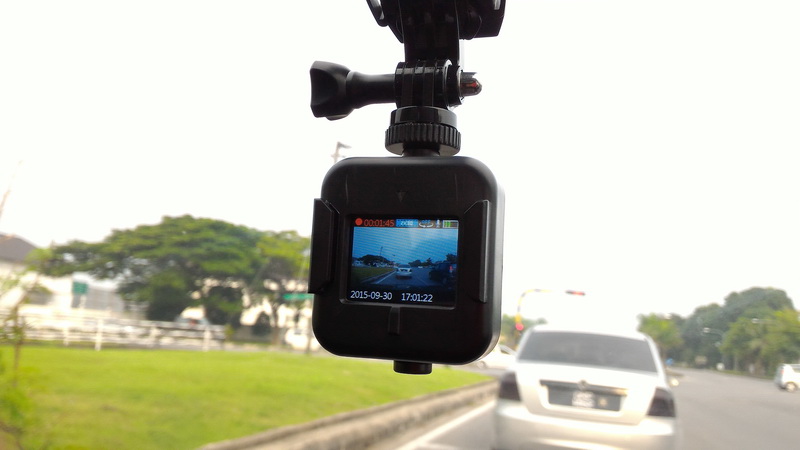 weekends i can say i'm really impress with overall video quality and versatility of this camera. Best 'Go to' camera to have not only for my hobby and for other activity such as sport, blogging and security use (on my car). First of all what makes this action cam standout among all my collection of portable action cam is that it has a gyro stabilization features when taking video useful when you don't want the camera to rock around when you mount on your head as you walk or jog. On FPV multirotor without a gimbal and have vibration problem most aerial photography/videography pilot will benefit from it too. Which is why you can see i like to use M10+ a lot on my head to record me enjoying my Line Of Sight flying at the beach since it took very nice beautiful ambient on stabilized video shots. Frame rate wise despite most video i published is at 30FPS on 1080P its still look smooth when viewed on Youtube or computers. I'm using SANDISK 8GB Class 10 SD card which good enough for approximately 1 hour + 20 minutes (80 minutes) of recording using 1080P 30FPS setup. 5 minutes of mentioned video setup will consume approximately 549MB each interval. I haven't really used M10+ till the battery drain out so i don't know yet how long it could last per-full charged battery but all i know it does pass beyond 80 minutes and above.

Video quality bit rate (recorded at 1920x1080):
Data rate: 14748kbps
Total bit rate: 14844kbps
Audio:
Bit rate: 95kbps
Channels: 1 (mono)
Audio sample rate: 32khz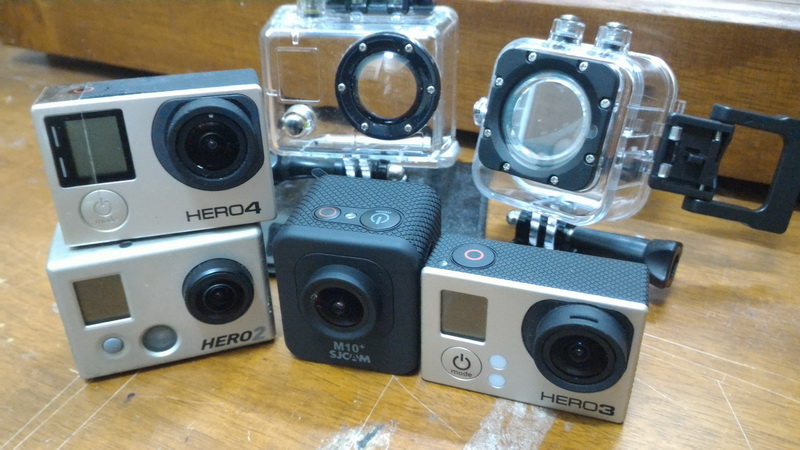 The M10+ capable of recording video at 2K(2560 x 1440)30 FPS quality which is good and i can say its not the gimmick version 2K which is thought to be a stretched 1080P into 2K as claimed by others unless a clone version of SJCAM does it. However i don't need 2K much since most standard viewing by Youtuber prefer max 1080P which is good bandwidth saver on their and my data plan. The M10+ i use comes with stock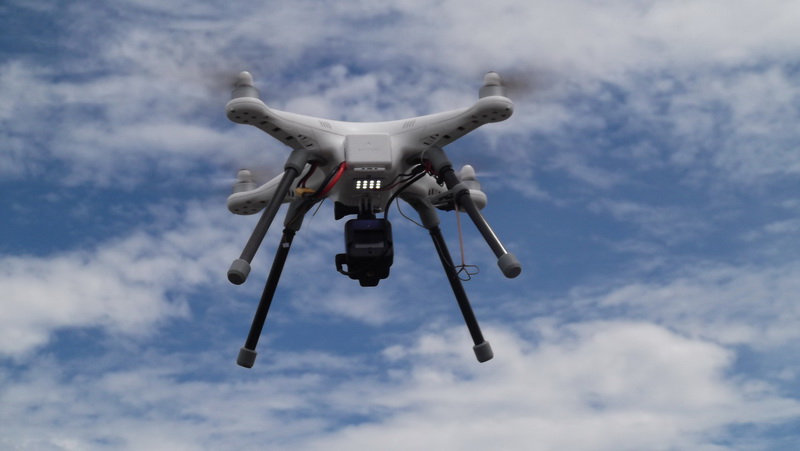 firmware install which i'm happy with it, although you can flash updated firmware to enhance its use but i recommended to all user not too unless if really necessary because firmware releases for M10+ by somewhere around November 2015 it somehow very buggy and causes very problem to user who've updated their camera. Simply said "if it ain't broke don't fix it". Unfortunately like many latest compact size action camera it does suffer heat problem after 20 minutes of usage but such temperature are consider normal effect during operation so don't be alarm about it. Even my GOPRO HERO3 and HERO4 suffer the same heat issue too which is norm for today compact size technology. Only older action camera such as GOPRO HERO2 seems to cool throughout the operation and have better stamina that other latest 2014 and above gizmo. M10+ does support live video output via USB port for FPV hobby purposes and also have HDMI port beside. If you intend to fly at normal speed like slow stable aerial video/photography or high up then this is a great camera for the job. But for FPV racing on 250 racing or any high speed flying around obstacles as live FPV video i don't recommend it because its live video is slightly 'off-set' slow by few milliseconds...its not lagging in FPS but just slow to synchronized with actual time frame. For example by the time you see in the FPV screen that you have a milliseconds trying to avoid the trees it is likely you've crashed into the tree advance in milisecond infront of actual live feed. But don't fee bad about it you can also mount as secondary camera for independent HD recording than using it for live video FPV output. Remove the heavy internal battery and use external 5V power supply via USB connection and you'll have lighter version of M10+ mounted great from FPV/drone platform.
Videos/Medias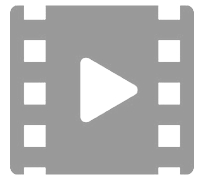 Here are sample of video of i posted on my Youtube channel contain test review on this camera.

Vendor/seller

Here are list of reputable vendor/seller which i bought from and also verified by community forum discussion groups. Also i've experienced buying from these places that have good support and services:


Support group:

Places where you can find help and resources related to this product:
Topic: Rcgroups - SJCAM M10+ Announced - Owners thread, Reviews, Suport questions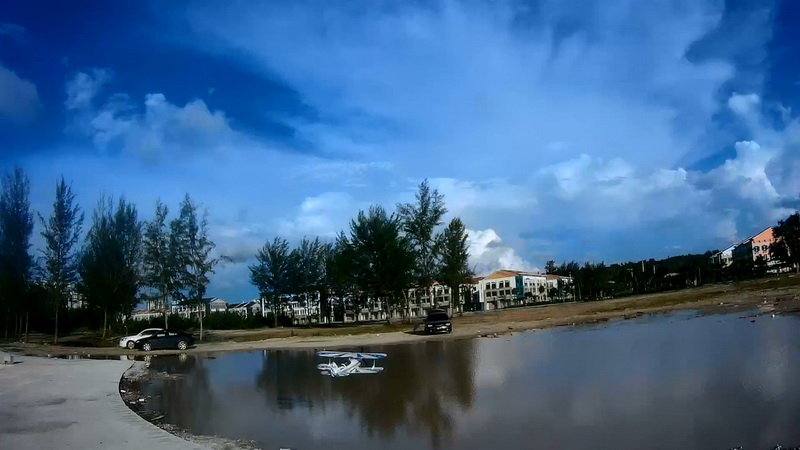 Summary
Would i buy another SJCAM M10+ again? Yes i would! I have to! I love it but at current market price around average USD$111 per-unit its a bit steep for me to pay to have more camera in my hand but definitely the price does speak about quality. Somehow it can be a bit intimidating to know that at such price it also competitive to its sibling the SJCAM SJ5000+ running on famous AMBARELLA processor which is a well known chipset use on GOPRO lines of professional action cam. What makes M10+ distinct among all the competitor is the cute cubic design and centralized mid camera lens which make it physically proportionally good for FPV aerial flying platform. The cons is that there not much gimbal size casing design for M10+ yet so i ended up 3D design, 3d printed a casing and published it at www.thingverse.com channel. Hopefully if i have enough cash i'll dig one more M10+ for use on my FPV plane but too bad there so much cool thing to buy online which part of my bad habbit running my hobby....but hey this is what product review is all about ya? I'm sure you want me to buy something cool other than this to hear new interesting article right? But damn i want another black M10+ again. Anyway sorry there not much video about this camera to be use on FPV flight because......this camera is tooo preeeecccioooouusssss!!! My precious!!..i just don't want to hurt it or scratchs if anything happen. Let's hope i get another extra one, another black color M10+....yeah!
Related article:

Free download 3D printed products for SJCAM M10+ casing: XL-RCP 24.0: Camera gimbal casing for SJCAM M10 series.