About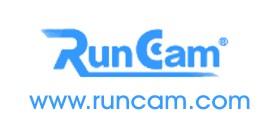 I received this RUNCAM HD camera somewhere early March 2015 from Mr. Bob one of the member from Rcgroups.com forum who runs RUNCAM company (http://www.runcam.com) dedicated building a perfect FPV camera. He send me over this camera for beta testing and debugging before releasing it into the market and i send feedback about what i think about the camera. My first impression when i got this camera was overall positive because by looking at it the guys at RUNCAM knew what kind of FPV camera the community wants: small, lightweight, direct video output port, 120 degree lens (interchangeable), direct full consumer support, doesn't have ridiculous gimmick feature and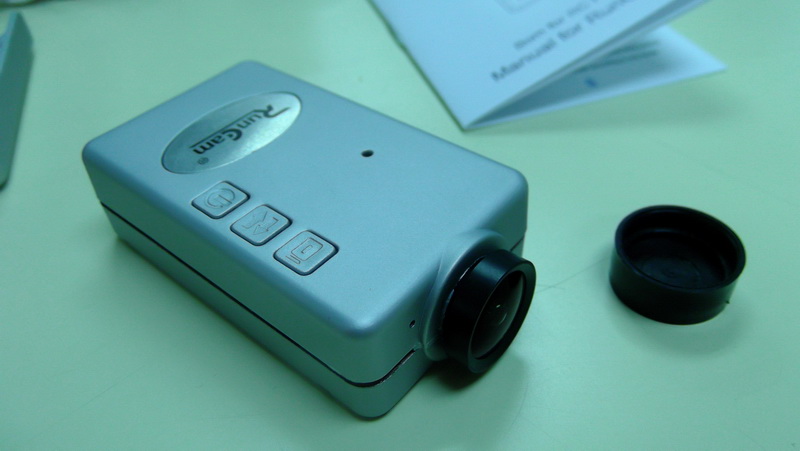 plug 'n' fly device with less tinkering around to get it work for FPV. It has a NOVATEK video microprocessor inside which is well known for processing a good quality 1080P smooth frame rate video with WDR supported. It also already have RunCam tool software which can be downloaded at their website for extended tweaking. RUNCAM HD looks almost similar to MOBIUS HD camera however most contrast differences between them that RUNCAM HD have better centralized position camera lens and much sharper image quality from video snapshots which you can see some sample at my RUNCAM HD gallery later. I owned from crude 720p 808 #16 HD camera for FPV to top notch GoPro HERO4 Black 4K so i knew where RUNCAM HD should sit. After running few test and FPV flight all i can say this camera perform well done and extremely well for my aerial videography 1080p quality for its size and expected budget.......however at the time of this review writing RUNCAM didn't officially announce the original price but it was confirm it will be affordable price to rival product other existing FPV cameras, but they say definitely competitive to what MOBIUS HD is offering. **Latest update on 25 March 2015: RUNCAM HD was launched, available pre-order at USD$49.99 announced at their website: http://www.runcam.com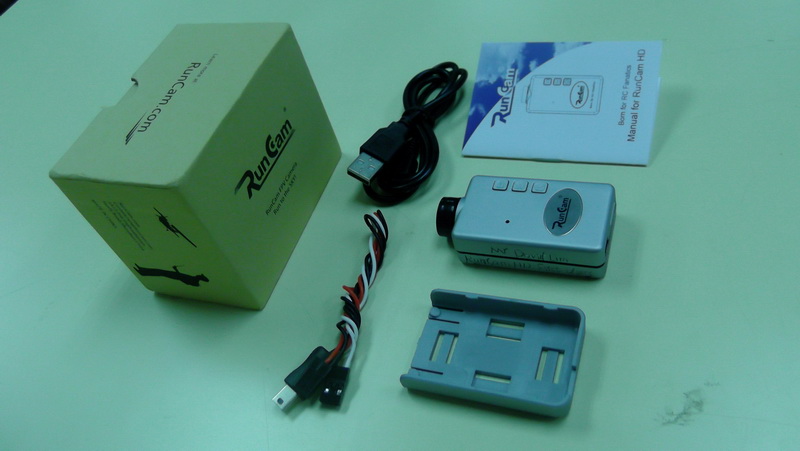 Specification: (as describe by vendor/manufacturer)
Video resolution: 1080p 30fps full HD, 720p 30/60fps HD
Photo resolution: 3MP
Lens F.O.V: 120 degree
Video output format: *.MOV
Photo output format: *.JPG
Live TV video output format: NTSC/PAL
Interface: Mini USB
Max TF card supported: Micro SD 64GB on Class 6 and above (Tested OK on SANDISK Class 10)
Image/Video flip support: Yes-180 degree rotation
Weight: 41g
Continuous recording time: Around average 80 minutes on full charged internal ballery.
Internal battery: 1s 750mah lithium polymer
Working voltage/USB input voltage: 5V
Working current: <500mah


Package included:
1x RUNCAM HD camera
1x Mini USB to video output cable. (-),(+),(Vout)
1x Mini USB cable for PC connection
1x Plastic camera mounting
1x Manual book

Downloads:
+ RUNCAM software tools and manual


Pros:

Max 30fps 1080p with WDR supported.

NOVATEK microprocessor.

Excellent low light performance and video quality when compare against GoPro Hero 2 and Horyzon HD4. No crappy artifact detected.

'Plug and Fly' FPV connection. No modification required.

Lightweight at average 41gram with internal 1s lipo battery.

Center lens unlike rival MOBIUS HD

120 degree FOV lens

Excellent manufacturer/vendor support with latest firmware releases.

Adjustable/interchangeable camera lens.

Support 64G Class 6 and above. I use SANDISK Class 10 without any problem...very smooth!

Cons:

No "time-lapse" feature but the guys at RUNCAM is working on it to release firmware that enable this feature. (edited: 10 March 2015)

Output video Quicktime *.MOV file format only however i already suggested *.AVI format for ease video editing to RUNCAM development team so it looks like they agree and going to work to implement an *.AVI format soon. Hope fully new firmware release will change this. (edited: 10 March 2015)

Quality and performance.
My first concern about having a HD - FPV camera was all about the weight but thank goodness RUNCAM HD was only average at 41gram un-modded. I could have been able to stripped it down to 35gram if i wanted too but for the sake of review i keep it original stock, secondary priority was the sharpness and quality. I tested the camera under both full day light and low light condition, the results the camera offer better quality above GoPro Hero2 and Horyzon HD4 quality in term of sharpness and non-pixelated artifact on low light condition. However the FPS quality (Frame Rate Per-second) quality is pretty much random with drop around 1~2fps which is not noticeable when posted video sample on youtube at 1080p which i can say not much of concern for normal viewer unless you're perfectionist in video and image quality. On the RF (Radio Frequency) interference factor so far i haven't encounter any problem yet and my normal 3~6km flight still remain uninterrupted, note that i put the camera between FRSKY telemetry receiver dual diversity antenna just to get the plane CG right, its few "mm" very close to the antennas.


A. Low ligh
t condition (40%~50% sunlight + WDR enabled)
This is where RUNCAM HD hit a sweet spot and wins among budget HD cam. If you visit my RUNCAM HD gallery or video inventory all the video taken was spot on sharp and has beautiful contrast on low light morning condition. I've used various camera HD in this condition all i can say it does set its foot very "close" to GoPro HERO 4 morning quality shots which you can compare at my DJI PHANTOM gallery which also taken on 1080p stock ISO setting on HERO 4. I don't see much artifact or blocky pixelated image yet unlike other cheap HD camera does but the morning quality shots on RUNCAM HD brings the the colors back to life plus sharpness. It does have slightly yellow tint color on the horizon a similar signature found on GoPro type camera. WDR on low light also make the scene more contrast and photogenic. Sweet!


B. Full bright light condition (85~100% sunlight + WD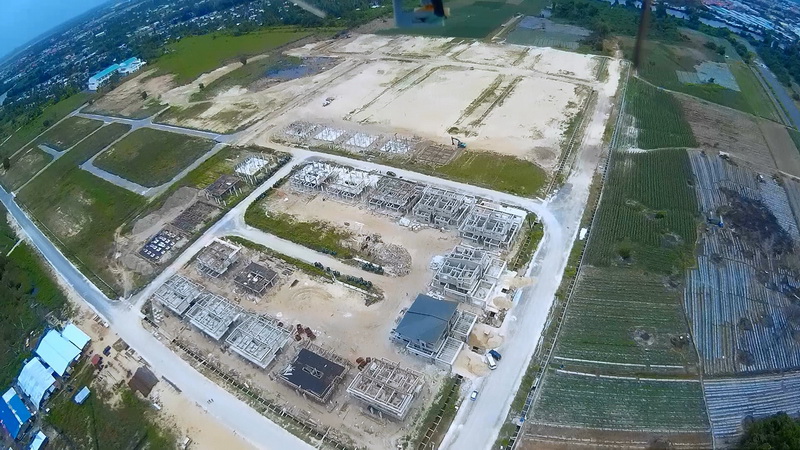 R enabled)
I have this camera tested on Ground Test strapped on the hood of my car running around on beautiful bright day which i posted video as "Part 2" of RunCam HD review. The video quality looks nice, the frame rate speed was acceptable but drops at random rate missing 1~2fps that includes bit rate too as the speed motion increase forward but still great value for money. The only true constant 30fps i've seen was HORYZON HD4 and HERO 2 but both big MP camera valued price above USD$199 yet bulky in size, frankly speaking can't compare orange and apple thingy. So fair enough RUNCAM HD perform well in this condition. WDR on this condition looks great too. Awesome.


C. Full bright light condition + high altitude + thermal (100% sunlight + WDR enabled)
Now this is where camera quality performance hits bottle neck.....anyway it happens to other rival camera too. I like to push things to its limit but in this event it will not likely happen to your normal FPV st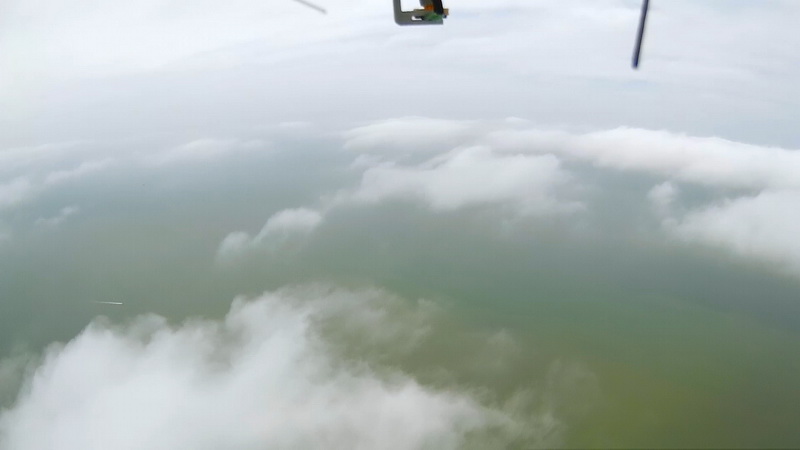 yle flying unless you follow my route which i don't recommend for those unexperienced FPV pilot. Anyway max torture test reveal that camera hit by slightly red tint color disease after long exposure to hot bright sunlight. I'm not sure why this camera have 10% slightly red layer of tint but my theory was probably the thermal heat causes the CMOS lens to burned up or ultraviolet or UV rays thing above the clouds....but hey i'm not such an engineer to validate this kind of thing so i let the manufacturer decided what was troubling it. Fortunately RUNCAM HD not the only one suffer the same fate. HORYZON HD4 hit the most with more thicker reddish tinted layer after expose to similar condition....yup you can see it at its own gallery. The good news is both manufacturer is still working on the fixes to improve it so its not end of the road for both camera....maybe its FIRMWARE related issues which can be solve easily with latest updates. However the 808 #16 720P HD camera still perform well at high altitude extreme bright sunlight and expose to extreme heat and yet maintain clear clean color and brightness everywhere even after running for 3 years....unfortunately its a relic dinosaur 720P camera but thumbs up for being 8gram(naked)~17gram. To tell you the truth not all HD camera is perfect, if you want perfection put another $499 for a 4K HD but that wouldn't happen right? As shown on the photo and video even flown at far distance the lines along the coastal beaches and shipping trails above sea level looks sharper among soft puffy clouds which is visible as far as 3~4km. Another plus for RUNCAM HD.
Videos/Medias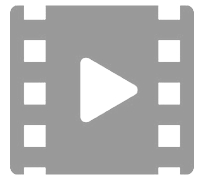 Here are sample of video of unboxing, testing and FPV flight on RUNCAM HD i posted on my Youtube channel, i will keep update on latest video on this product with every releases of latest firmware to improve the video quality:
Vendor

Here are list of reputable vendor/seller which i bought from and also verified by community forum discussion groups. Also i've experienced buying from these places that have good support and services:
Seller RunCam.com: RUNCAM HD FPV camera (*Updated 25 March 2015: Product now available.)

Support group:

Places where you can find help and resources related to this product:
Topic: RunCam SKY HD is in debug phase now. Coming soon!
Manufacturer website: www.runcam.com



Download RUNCAM HD apps tools:
Download RUNCAM HD APPS tools for your smartphone now: https://play.google.com/store/apps/details?id=com.runcam.hd&hl=en
Troubleshooting and FAQ
Here are common things you need to know else if you do encounter problem with RUNCAM HD.
Unable to compile edited *.MOV file into movie clip:
Answer: I have a similar problem working *.MOV file produced by RUNCAM HD camera. Video editor will have problem converting video clip half way/uncomplete video or error processing *.MOV file on GoPro Studio to other format for youtube uploading and etc. As solution try download "MP4Cam2AVI easy converter" software to convert *.MOV file to *.AVI before editing your video clip into movie. It should work perfectly. Download: http://sourceforge.net/projects/mp4cam2avi/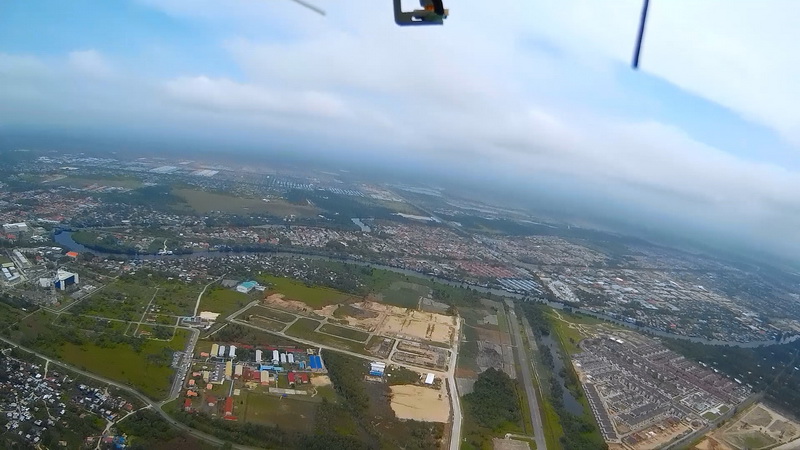 Summary
Sincerely speaking i love RUNCAM HD, not only because its just small, lightweight, soon to be cheap alternative to rival 1080P products but also offer exact video quality that i want which almost as good as running GoPro Hero 4 in low light condition (of course HERO 4 kickass in full daylight) without worry losing it to mother nature or crashes. I like to fly at dawn just when the sun about to rise so this camera serve best but unfortunately the rectangular matchbox size camera doesn't fit on normal GoPro physical form gimbal on 350mm>> multirotor and too light to counter gimbal axis motion which i always use to buzz around in the morning on HERO 4. But on 250 size multirotor, FPV racer, lightweight plane and small FPV platform this camera wins both size, weight and budget category.
In short words this is the camera that everyone can shout: "I wanna GoPro for FPV but i have only have 70 bucks."

Somewhere at the time of writing RUNCAM HD still in BETA testing and debugging stage, RUNCAM guys did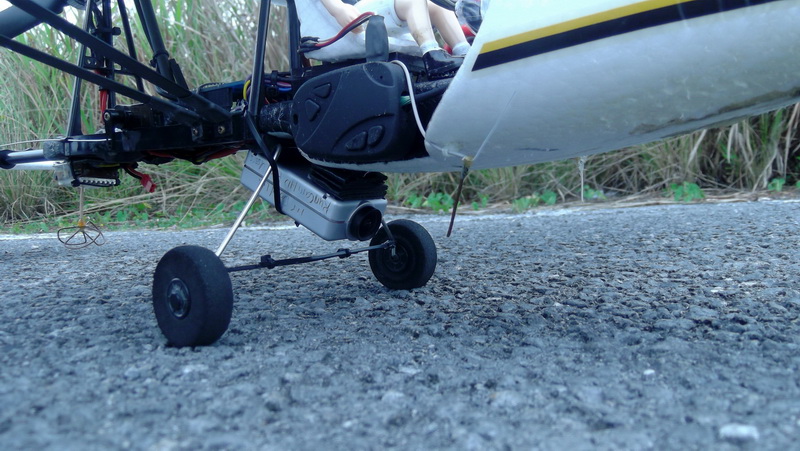 great job open all ears to beta tester and experience FPV pilot at Rcgroups forum (http://www.rcgroups.com/forums/showthread.php?t=2313131) to continuously listen to feedback and keep improving RUNCAM HD...now that what i call great support and services, thumbs up. Mostly likely we'll see more great improvement and feature on this camera soon at great value.
The review and FPV flight on RUNCAM HD doesn't end here, i'm happy and glad to say i'll be getting more RUNCAM HD soon after their official release to replace all my old FPV camera on FPV planes, multi-rotors and other existing FPV platform after weeks of testing the camera performance and quality............... provided that the guy from RUNCAM put the price slightly affordable than MOBIUS HD or atleast make the camera more accessible to east Asia market region (which is where i am) since RUNCAM company located in United States. As you all knew throughout the years i love simple, small, lightweight, HD quality and a true FPV camera at budget value...RUNCAM HD is my answer. .......just need to wait until its available in east asia market.......thanks Bob (RunCam.com) for the great FPV camera. Please visit around my website more regularly as i continue to use this camera regularly and post great videos/snapshots of FPV flight till its last juice hehehe..
**Latest update on 25 March 2015: RUNCAM HD was launched, available pre-order at USD$49.99 announced at their website: http://www.runcam.com