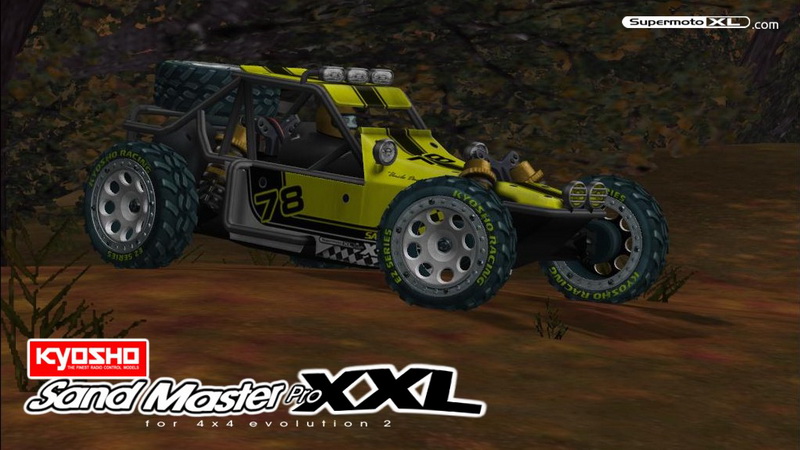 This is the second release of KYOSHO SAND MASTER model for 4x4 EVOLUTION 2 with several custom modification/add-ons to meet my desirable looks of a classic Dune Buggy or something that reminds me of my childhood times when buggy was scaled in looks and was a popular sand basher of the 70~80's. I added lighting kits, custom design wheels, cockpit side safety net, rebuild the rear roll cage beach to accommodate rear spare wheel in place. Not forgetting much custom paint and some chromes (which works on 4x4 EVO2 with 'Ref lection' option set at 'High'). So this newly pro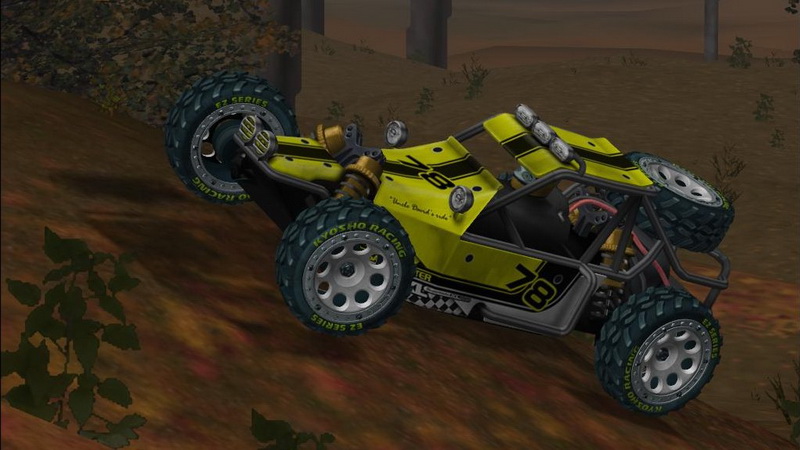 duced buggy i called it KYOSHO SAND MASTER PRO XXL.
The end production was nice looking scale dune like buggy which reminds me back 15 years ago when i had an old small 4WD kit of buggy the 'KYOSHO OPTIMA' when i was a kid....ah! those good days when i just had a dime in my pocket hardly able to buy my own radio control model just drolling in front of m y local hobby shop. Today i relived that memory by reviving that familiarity through this model via 3D. Recreating awesome flash back of my younger days through playable virtual creation.
Video
*There is no SDK package for this model.
*Chrome finishing feature available by enabling 'High reflection' graphic settings in 4x4EVO2 sim/game.
*Caution: Not recommended for 3D conversion work or 3D printing because "independent suspension" object model not included as it uses default in-game axle and suspension model.

*Note: This models are available for free distribution and for non-commercial purposes.
*'KYOSHO' and 'SAND MASTER' images and logo are trademarks of the following company:
© KYOSHO. All Rights Reserved


General info | models: KYOSHO - Sand Master Pro XXL | platform: PC | version: 4x4 Evo2 | class: Career | default access in game: NISSAN | avg file size: 2.55MB | date released: 9-April-2015



Full gallery preview |

Video preview |

Download EV02 version