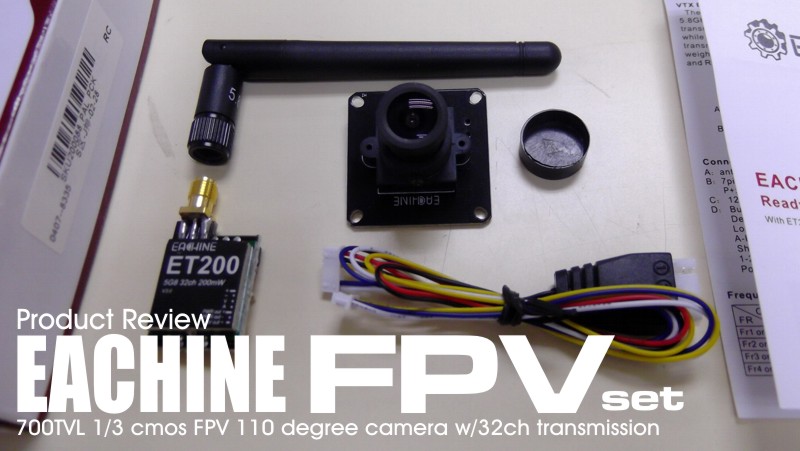 About
Mini review? Yes people, short story with strong info. Did you notice something special on TARANTULA X6 mods i did few weeks ago and on youtube? If
you do then finally you knew how it turn out well for this combo FPV set which i'm going to review now. It took me many months to wait for proper platform to test this combo set because of certain factor that decline to be mounted on serious FPV platform. From the text tone you might expect some bad news but hey there's also a good news too...minor. The EACHINE's "FPV 200 FOV 110 degree combo set is for someone want to have a shortcut to life bypass the FPV long route to success. Yes, build for newbs but pack with quality and performance in small size. EACHINE brand popular with smaller electronics products and tends to focus on products which get most attention from customer based on popular trends....so what's popular for FPV peeps today? .......mini quadcopter or FPV 250 racer....newbies dig it hard on this one because of media put that in their brain. Type and search EACHINE fpv stuff on the internet you might ended up some mini size quadcopter and hardware for starter. So the one i have right now is a great FPV set for miniature FPV multirotor such as FPV250 or anything that fits in great with the size of the camera and vtx module supplied.
Our sponsor Banggood.com sent me this one to test and review it out, took me weeks to decide where to snuck this thing in after hearing cautionary issues about heat problem and other pot boiling problem on the temperature. After running few flight on this i must say it put me into love and hate situation which all depends on what FPV platform flown. The rest of info is down here, read em.

Specification (as describe by vendor/manufacturer)
Brand Name: EACHINE
Item Name: 700TVL 110 degree Camera module with transmitter

Specification of Camera:

Lens: 2.6mm IR coated
FOV: 127°diagonal 110°horizontal (ideal for fixed camera)
Power Supply: 3.6-5.5V(powered by image transmission)
Type: PAL / NTSC(free switch)
Current: 60mA@11.1V
Sensor: 1/3" CMOS
Resolution: 700TVL
Operating temperature: -20° C - 70° C
Camera Size: 32 X 32 X 23.5mm
Lens Size(Length x Diameter): 15.3mm X 14mm
Weight: 12g
Usage: Compatible with general 5.8G transmitter

Specification of Image Transmission:
Item NO.: ET200
Modulation Mode: FM
Supported Video Format: NTSC/PAL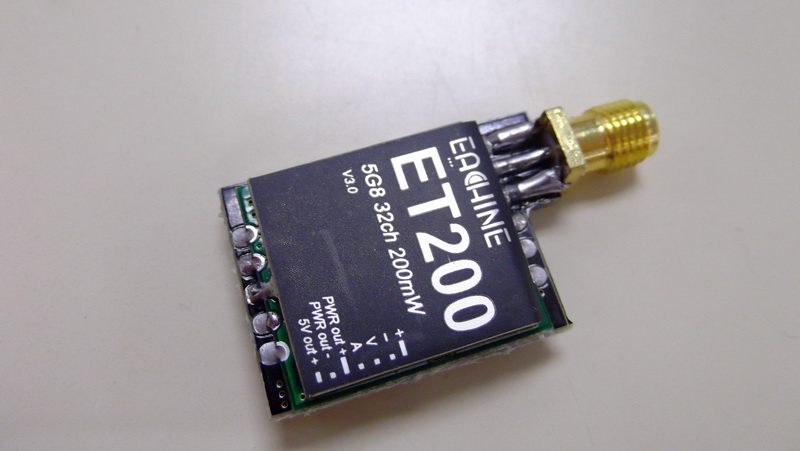 Output Impedance: 50 Ohm
Output Signal Strength: 23~24dBm.
Output Power: 200mW
Operating Channel: 32CH
Operating Voltage: 7V - 24V
Operating Current: 190mA
Operating Temperature: -10~85
Video Band Width: 0~8.0 MHz
Video Input Level: 0.8~1.2 Vp-p
Video Input Impedance: 75 Ohm
Audio Input Level: 0.5~2.0 Vp-p
Audio Input Impedance: 10K Ohm
Sound Carrier: 6.5MHz
Transmitter Connector: optional RP-SMA female (antenna connector: RP-SMA male) and SMA female (antenna connector: SMA male)
Size: 38mm x 22.5mm x 6mm
Weight: 6g(without antenna)
Transmitter frequency: 5645-5945MHz with 200mW power output
Transmitting distance: ~1500m (open area)

**Note: This Eachine 700TVL 1/3 Cmos FPV 110 Degree Camera supports 11.1V and the 32CH Transmission supports 7V - 24V. After testing, both of them in 11.1V will be the best if used as a set.



Features:
With 1/3'' CMOS sensor.
With lens cap,well protecting the lens.
Performance rivals CCD. Nice quality low cost.
Evening low light performance as excellent as highlight during the day.
Imaging parameters and the wide angle rigorous debugging for FPV.
Special cable connected the camera to image transmission,very convenient and concise.
Super lightweight,ultra-low power consumption,suitable for RC multicopter.
Can be mounted on frame,compatible with most of the 250mm frame.
Image settings have been FPV tuned through hours of flight testing to ensure great performance in challenging lighting conditions (no problem to fly in low afternoon sunlight).
Low power and light weight make this camera a perfect choice for smaller aircraft. Come with tiny 200mW 32ch FPV professional video transmitters.
Compatible with ImmersionRC Boscam, Foxtech and other generic brand FPV receivers within the same frequency range.
Package included:
1x 700TVL CMOS FPV camera with 110 degree lens.
1x 5.8ghz 200mw 32 channel video/audio transmitter with internal 5v regulator
1x RTU FPV cable for 3s li-po battery
1x 5.8Ghz omni antenna
1x Manual book
Pros:

700TVL CMOS camera give great smooth FPV live view performance, rich colors and no lag performance. High frame rate.

Supplied 110 degree lens give great wide angle field of view.

5.8gzh 200mw 32 channel video transmitter have build in 12V to 5V stepdown regulator (BEC like) that convert high voltage max 12V down to 5V to supply power to any 5V driven live camera without needing external alternative source.

Video transmitter channel switching are DIP-less. Easy button press and LED selector driven to change the channel.

Video transmitter module lightweight and compact for everything in one.

Very cheaper when compare to other combo FPV set.

Cons:

If video transmitter module uses 3S lipo pack (12.6v~11.1v) to power it the temperature of the module going extremely hot every minutes almost too hot to touch and most likely melting nearby foam if mounted on foamy plane. On 2S lipo (8.4v~7.2v) the heat generate are moderate to normal. The problem seems to stem from the built-in voltage regulator itself which need to work hard and heat up when trying to step down high voltage (12.6v~11.1v) to 5v which is similar traits can be found on ESC with BEC build in. Reports online shown some random occurance causes shutdown to VTX operation if heat exceeded the limit. Which is why i don't use on my FPV platform that operate on 3s li-po pack.

Quality and performance.
Packaging looks nice and well packed, something that you'd get when you receiving a padded box of PARKER pen for your graduation day from your love ones. But anyway digging in the hardware looks quality in build, CMOS camera looks something out of SONY CCD look alike quality yet better than the one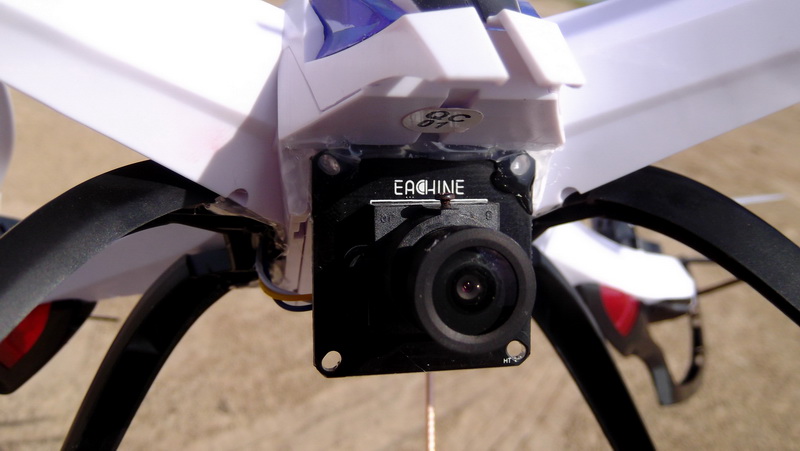 i have on my old FPV buid the Q450 multirotor and the VTX module very miniature almost like mini SKYZONE 200mw vtx of the same size with the exception of missing DIP switches for channel switching and extra regulator as mentioned on the spec above. To my disappointment this module missing internal build microphone which can be found commonly on old type 8ch video transmitter module probably downsizing cost or keep it lightweight, but i does have optional port to connect to external microphone module. I need microphone feature on my plane so i can hear what my pusher prop doing behind the plane so i knew its alive or not. For multirotor its optional because the leveling hover enough to indicate its activity without sound aid.

I did do some research before setup and powering the combo set, base on popularity 3s li-po (12.6v~11.1v) is pot boiling hot almost untouchable, so i did test its true enough...way to hot to touch after running it over 10 minutes on the table with no airflow at all. This is bad news if you wanted to strap on your foamy plane might melt your foamy mountings/placeholder which is my usual way of mounting. Yes hot glue to your model is extremely bad news on this type of vtx even on 2s. Part of what causes it emit too much heat compare to other rival vtx module so similar specification and sizes such as BOSCAM and SKYZONE it because EACHINE video module have a special step down voltage regulator from input 12v down to 5v output to supply power to external video camera/action HD cam which operated commonly at 5v~5.5v. Just like an ESC driven a motor than have BEC to supply 5V/3A~ current juices to servo, radio module and etc on 3S it heats up more than 2s and wasted more heat. So best to strap this EACHINE video transmitter on any platform that run on 2S lipo only which commonly can be found FPV 250 size quad racer toy grade multirotor such as WL-TOYS V666, Yizhan TARANTULA X6 and other compatibles one in the market. So i did put in on the 2s li-po operated TARANTULA X6 and immediately transform from toy to hobby grade FPV multirotor perfectly usin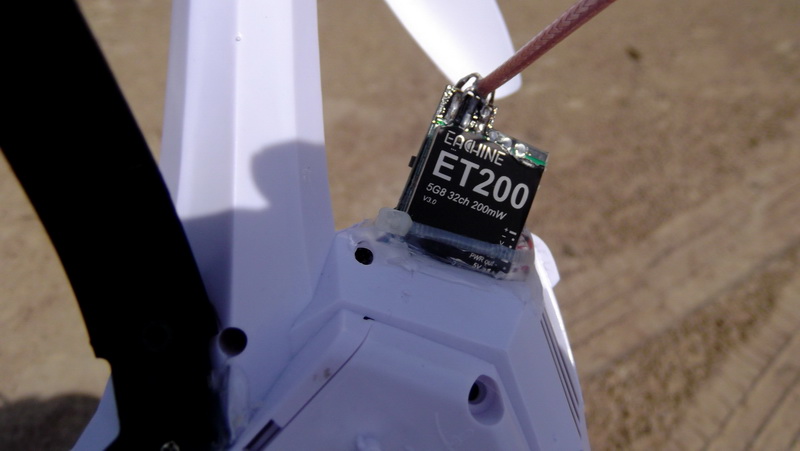 g EACHINE combos with minor moddings.
On X6 stapped on with EACHINE FPV 200 combo both run on single 2s 1200mah li-po had smooth FPV flight without flaw or glitches around 10 minute of flight time. Overall results show the combo works perfect and great set to have for FPV enthusiast who like to convert any cheap grade/toy grade multirotor or any 2s powered flying platform into pro FPV without extra brain to think which combo works perfect, thus save time. Plus after comparing the price with competitors and also when do some hand picking choices for complete FPV setup the EACHINE FPV 200 set seems to be cheaper and affordable at current price USD$24.99 at time of writings (11 August 2015). Performance wise the camera live view is crystal clear, very sharp and frame rate is about 60fps by eye observation, bigger 110 degree lens FPV helps with obstacle flying. As for 5.8ghz 200mw 2s powered VTX module i had great clean reception passes horizontal 250m at 255m altitude height but i could push further more but i can't trust much on X6 radio controller range yet...but so far for common use such as on FPV 250 racer and general park flying range this range is quite handful. The DIP-less channel switching and rows of LED indicating channel status helps a lot in quickly changing the video frequency channel modes. Overall the combo set provide satisfactory feature and performance to any park flyer size FPV pilot with minor setback on 3s setup.
Videos/Medias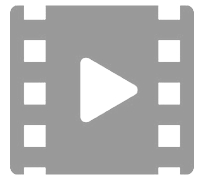 Here are sample of video of i posted on my Youtube channel, the footage was recorded on my low quality DVR during live recording so it doesn't do much justice to actual quality. So hope you understand that. This set are mostly tested on TARANTULA X6 because its the only quadcopter that powered on 7.4v 2s li-po.
Vendor/seller

Here are list of reputable vendor/seller which i bought from and also verified by community forum discussion groups. Also i've experienced buying from these places that have good support and services:
Seller Banggood.com: EACHINE 700TVL 1/3 Cmos FPV 110 Degree Camera w/32CH Transmission


Support group:

Places where you can find help and resources related to this product:
Topic: EACHINE FPV200 kit
Summary
The camera was excellent but professional FPV pilot hates the video transmitter module for the heat issues, on the bright side low powered toy grade FPV modders love them. The combo set is good if you're planning to run an FPV platform powered all on just 2S li-po configuration or should i say anything 8.4v below. Ideally this is a perfect set is you're planning to mod any toy grade multirotor which majority mostly run on 2S li-po such as WL-TOYS V666 generation, TARANTULA X6, SYMA multirotors and or maybe on your 7.4v powered R/C cars for your FPV project. Not only because its a perfect low voltage requirement but also it comes with 5V output regulator to powered up popular action HD camera on the market and save weight too without killing your coreless brush motor multirotor that you can find on toy store.
So if you're looking forward for a great affordable FPV set to startup your FPV ambition on smaller or cheaper platform setup the the EACHINE FPV 200mw set is a great deal for both quality and range. But if you're on 3s li-po then you have to look somewhere else. For the quality and pricing i gave it 9/10 ratings. I do thinking putting these on my R/C car project if i have can find cockpit type scale 4 wheeler that looks handsomely good like my previous FPV 1/16 TOYOTA FJ...so just watch out for my tweets for latest updates on these on random time. C'ya.